Hike to the Wave, Arizona
Probably the most photographed landscape in Southwestern America, the Wave is a unique geological landform found in the Coyote Buttes ravine in the Vermillion Cliffs National Monument, Arizona. Characterized by a dazzling sandstone rock with a surreal undulating appearance, the Wave looks like a scene from another planet. The striped Navajo Sandstone dates back 190 million years ago in the Jurassic Period, formed by slow erosion of wind and rain.
It was only during the 1990s, when a German magazine published its photos, that the Wave became popular among tourists, especially photographers. Because of the influx of visitors, the park had to limit entry to 20 permits per day to reduce damage on the fragile details of the rock formation. To select its visitors, the park uses an online application queue to admit 10 visitors, and a lottery found at the Grand Staircase Escalante National Monument visitor's center in Kanab, Utah for the other 10.
Since the Wave is carefully preserved by authorities, its landform remains rugged and trackless as it originally was. This poses a risk for hikers, who by risking to journey across the desert wilderness, had to navigate through the confusing terrain under the extreme heat of the sun. Hikers are informed of the danger of entering the terrain, as well as the unspeakable death toll it has accumulated through the years. But despite warnings and limitations, thousands upon thousands of people still apply for permits each year. For what worth is life if not to see true beauty?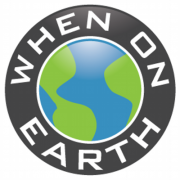 WOE Media
When On Earth Magazine is for people who love travel. We provide informative travel guides, tips, ideas and advice regarding places to see, things to do, what to taste, and much more for world travelers seeking their next dream vacation destination.