Hide Your Valuables in the Reef Stash Sandals
No purse? No pockets? No problem!
The Reef Stash Sandals are all you need for a worry-free trip to the beach. Hide your money, credit card, and key in a secret compartment at the heel, and enjoy a good dip without being too paranoid about anyone getting hold of your valuables. Who's going to want a pair of sandals anyway?
No more losing your stuff from burying it in the sand beneath your towel or obsessive glances back at where you hid them. You can even bring them to the water because the Reef Stash Sandals secret drawers are waterproof! But given the frightening capacities of ocean currents and the presence of naughty thieving fishes, you really rather shouldn't.
The sandals are made with the durable synthetic Nubuck to last your treacherous journeys, and an EVA foot bed keeps your feel nice and comfy as you take the road.
A must-have for non-bag (or non-pocket) aficionados!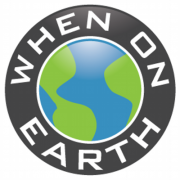 WOE Media
When On Earth Magazine is for people who love travel. We provide informative travel guides, tips, ideas and advice regarding places to see, things to do, what to taste, and much more for world travelers seeking their next dream vacation destination.