Hidden Compartment Travel Belt
Finally clothing accessories tailored to support your paranoid tendencies! Barrett Alley created the Smuggler's Belt, with a hidden inner pocket to protect your money from conniving pickpockets abroad, or your flash card with your porn collection from your wife on home soil.
The pocket measures 1″ by 3.5″ (3cm x 9cm) and can hold about 4 folded bills. It stays completely closed and hidden while you wear the belt, and is only accessible when you take the belt off.
Custom made to order, signed, numbered, and with an iron buckle that's individually forged by hand, you probably can't wait to go on a trip, just so you could hide some cash inside one of these. Not that you'll have any cash left after buying the it, as the Smuggler's Belt will cost you $250. So maybe you can just steal it off of someone.
Official site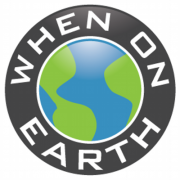 WOE Media
When On Earth Magazine is for people who love travel. We provide informative travel guides, tips, ideas and advice regarding places to see, things to do, what to taste, and much more for world travelers seeking their next dream vacation destination.