Fiji's Heart-Shaped Tavarua Island: The Perfect Surf Escape
In Fiji, there is an island shaped like a heart. Not only does the beach for a heart, but the vegetation growing on the island also forms a perfect heart. Surprisingly, this formation is completely natural, and has fascinated visitors for hundreds of years. Because of the interest in the heart-shaped island, Fiji has installed a number of attractions to make Tavarua Island even more attractive than it already is.
Surrounded by a majestic coral reef, this island is a great place to go scuba diving. The vast array of tropical fish and sea creatures that call this island home can only be fully appreciated when actually underwater, swimming among them.
There is also great surfing on both sides of the island, for both beginners and for advanced surfers. The citizens of the island will direct you to one side of the island if you are interested in learning the surf, and to the other side of the island for some of the biggest and best waves in the area. If you are lucky enough to visit during surfing season, visitors can even participate in one of the many surfing competitions that the island hosts.
Though this island is just 29 acres, it features a world class restaurant and two full-stocked bars, with a lively nightlife. If you are looking for something more relaxing, you can enjoy the spa or gym that is open to visitors of the island.
The heart shape of this island makes it a big draw for honeymooning couples. If you are staying on a nearby island, you can easily take a day trip out to Tavarua and take a walk around the perimeter, enjoying the pristine white sand. You can even take a boat to tour the coral reef or hire a sea plan to fly you over so you can get a full appreciation for this natural marvel.
No matter why visitors come to Tavarua, they are impressed by the heart shape, the thick vegetation, and the exciting activities this island has to offer.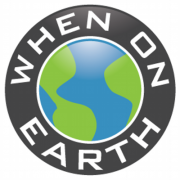 WOE Media
When On Earth Magazine is for people who love travel. We provide informative travel guides, tips, ideas and advice regarding places to see, things to do, what to taste, and much more for world travelers seeking their next dream vacation destination.