Glass Beach at Fort Bragg California
Like a landscape from a distant planet, the Glass Beach at MacKerricher State Park glitters with a myriad of colours, inadvertently making all the white-sand beaches of the Caribbean seem clichéd and boring.
But, glass doesn't belong on a beach! How did it get there, you may be asking? Well about 100 years ago throwing garbage just-out-of-reach was not an environmental faux pas, so residents of Fort Bragg disposed of their household waste by hurling it into the ocean off the nearest cliff. Eventually it occurred to someone that perhaps that was not a smart thing to do, and several cleanup programs later it turned into a colourful beach full of eroded glass. It's still there, tactfully reminding us that recycling does not make beautiful glass beaches.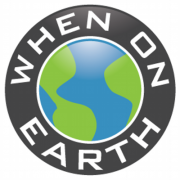 WOE Media
When On Earth Magazine is for people who love travel. We provide informative travel guides, tips, ideas and advice regarding places to see, things to do, what to taste, and much more for world travelers seeking their next dream vacation destination.