Feel At Home In The Wilderness With These 7 Weird Portable Inventions
Hey you explorer! We know you're ready to give up the pleasures you're used to for a week-long adventure, but do you have that one thing you can't really survive without? Maybe you wanna take a look at these odd portable things you never knew existed. You're welcome.
1. Scrubba
"Oh-em-gee, they don't have washing machines at the campsite. How could I wash my favorite tank top?" No problem buddy. Just put your clothes in the Scrubba, fill it with water, press down, rub it for a few minutes, rinse, and ta-da! Don't worry about drying it too because there's a Scrubba towel available for that job.
2. Pocket Shower
The Pocket Shower looks like a water-filled balloon, but instead of throwing it on someone's face, you use it for an 8-minute shower. It's perfect for those who can't stand their outdoor adventure without showering for days. It has a 2.5-gallon capacity, adjustable water flow, and a 20-foot extendable cord for hanging. It's all made of waterproof fabric that attracts heat so you can have a good warm shower.
3. Coleman Propane Portable Coffeemaker
If you're the type who'll go crazy without a daily kick of brewed coffee then bring a Coleman Propane Portable Coffeemaker. Just for 15 minutes, you'll be happy to have a warm cup ready — no stove, cord, or percolator needed. Aren't you all hyped up?!
4. GSI Outdoors Vortex Blender
And if you can have a portable coffee maker, why don't you also purchase a portable, battery-less, cordless blender? All you need to have is some arm strength to rotate that hand-crank until you have your freshly-blended fruit smoothie. The GSI Outdoors Vortex Blender is best for fruitarians, vegans, vegetarians, people on a smoothie diet, or just for those who can't get away without a frozen margarita.
5. Chairless
The luxury of relaxing on your favorite couch is unavailable when you're at the campsite and your only choice is to sit on the ground. If you're worried about getting back pain while sitting on a hard flat surface, wrap the Chairless around you to stabilize yourself and make your back and legs stress-free.
6. Off-road Commode
You're all freshly-certified from the toughest training camps and what's left for you is to test what you've learned so you go beast mode into the unknown. However, there's one thing that irks the tough you — doing potty squats. Hilarious but let's be realistic. With the Off-road Commode, you're all free from creepy crawlers while you're relieving yourself. Just attach it to a tree and you're good to go.
7. Sexy Hotness Sleeping Bag
Have you ever wished that you could wear your sleeping bag so you won't be bothered by packing and unpacking it anymore? Looks like someone has granted that odd wish and made the Sexy Hotness Sleeping Bag. With this sleeping bag, you can ask a partner to jump in for some cuddling, sporking, and whatever else is left in your imagination. Or if you're going solo, you can just walk with it without a care.
Are you up to go out with these or would you rather stay home?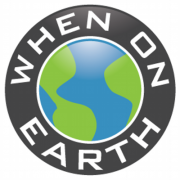 WOE Media
When On Earth Magazine is for people who love travel. We provide informative travel guides, tips, ideas and advice regarding places to see, things to do, what to taste, and much more for world travelers seeking their next dream vacation destination.