Conch Bar Caves: The Largest Limestone Cave System in the Caicos Islands
In Britain's overseas territory, the Turks and Caicos Islands, lies a line of hidden caves located in Middle Caicos which is collectively known as the Conch Bar Caves. The caves are known as the largest above-ground cave system in the Bahamas-Turks and Caicos Islands and is also the islands' national park. It got its name from a nearby village named Conch Bar.
The Conch Bar Caves is a Karst limestone system which is developed when acidic water formed from rainwater and carbon dioxide dissolves the rock it has drained into, creating a network of passages. If you go in the caves, you'll see usual cave formations like stalagmites, stalactites, columns and pools. This cave system is home of five bat species and endemic crustaceans and isopods that you'll encounter as you walk around.
It was said that the caves were used by the local tribes as a place for worship and refuge during hurricanes. It later became their permanent shelter when foreign settlers arrived.
The cave system isn't greatly visited so developed pathways and lighting are lacking. You'll even need to have a guide before you can go in these caves so it's best to ask for a reservation before heading to the site. Bringing handheld flashlights and wearing shoes or boots suitable for the slippery and rough areas are advised.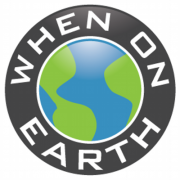 WOE Media
When On Earth Magazine is for people who love travel. We provide informative travel guides, tips, ideas and advice regarding places to see, things to do, what to taste, and much more for world travelers seeking their next dream vacation destination.