China's Psychedelic Reed Flute Cave
In case you read it wrong, it's Reed Flute Cave, not Weed Flute Cave. Though we won't blame you for the blooper… the hallucinogenic scenery of this freaky-deaky landform might just have confused you.
Like an underground fairy palace, the Reed Flute Cave is a cave full of wondrous surprises. Multi-colored artificial lighting illuminates stalactites, stalagmites and rock formations that resemble all sorts of weird things, such as vegetables, mythological creatures, and even the Statue of Liberty. Certain sections of the cave were even given names reflective of their surreal appearance. Try imagining what "Mushroom Hill" or "Virgin Forests" look like.
Tucked beneath the mountains of Guangxi, China, Reed Flute Cave is said to be 180 million years old functional for tourism since 792 AD in the Tang Dynasty, as evidenced by more than 70 inscriptions written in ink. Its name comes from the reeds growing outside the cave, which locals used to make flutes, probably among other things.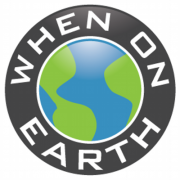 WOE Media
When On Earth Magazine is for people who love travel. We provide informative travel guides, tips, ideas and advice regarding places to see, things to do, what to taste, and much more for world travelers seeking their next dream vacation destination.