Relax in Cascate del Mulino's Waterfall Terraces in Saturnia, Italy
Legend has it that when Jupiter and Saturn were at war, Jupiter struck a patch of ground with his thunderbolt, and beautiful thermal springs burst out.
Those springs are now called Terme di Saturnia. Ages ago, they were a secret spa getaway for the luxurious Romans of ancient past, and now they remain a historic gem in the obscure small town of Saturnia in Southern Tuscany, Italy.
Cascate del Mulino is the most famous of the Terme di Saturnia. Also known as the Mill Falls, this cascading waterfall spring is built of smooth, handsome, white rock. It gushes out steaming hot water straight from the ground at a constant temperature of 37 degrees Celsius. The water is rich in sulfurous mineral and is known to have therapeutic properties, curing minor skin ailments.
Pleasing to both the skin and the eyes, the Cascate del Mulino is considered by town residents as Saturnia's best-kept secret. It's open to the public throughout the year, and admission is completely free.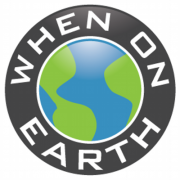 WOE Media
When On Earth Magazine is for people who love travel. We provide informative travel guides, tips, ideas and advice regarding places to see, things to do, what to taste, and much more for world travelers seeking their next dream vacation destination.