Australia's Beguiling Bunda Cliffs
In southern Australia is a vast flat plain of limestone rock called the Nullarbor Plain. Featureless and barren, it stretches for miles and miles, covering an area of 270,000 square kilometers — the largest limestone slab on Earth. Towards its southernmost end it comes to an abrupt stop, dropping down to the crashing waves of the Great Australian Bight. This series of steep cliffs are called the Bunda Cliffs, which undulate along the ocean to a wide stretch of 200 kilometers.
The Bunda Cliffs expose several layers of rock of the Nullarbor plain. The bottommost layers is a white, chalky material 300 meters thick called Wilson Bluff Limestone, which was part of an ancient seabed dating back 65 million years ago when Australia began to separate from the continent of Antarctica. The second layer is comprised of whitish, grey, and brown layers of limestone or crystalline rock infused with fossils of ancient marine sediments. The rock is topped with a sandy layer laid down between 1.6 million and 100,000 years ago.
The cliffs are best appreciated from an aerial view. However, there are also several lookouts situated on land directly accessible from the Eyre Highway. The most popular lookout is located on the west, where tourists can walk to a piece of protruding rock that offers a spectacular view of the cliffs. On the eastern lookout, visitors can watch Southern Right Whales in the ocean during their seasonal migration.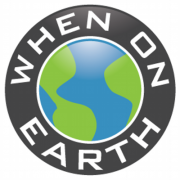 WOE Media
When On Earth Magazine is for people who love travel. We provide informative travel guides, tips, ideas and advice regarding places to see, things to do, what to taste, and much more for world travelers seeking their next dream vacation destination.