BoostTurbine 2000 – The Hand Powered Rechargeable Battery
With ridiculously addictive games on your phone like Candy Crush draining power in a matter of minutes, you probably wish you had the old Nokia with its year-long battery life. But everyone has that idea, and if you and everyone else starts carrying the old phone around, you're not going to be cool anymore! No, better stick to your individuality with the iPhone or the new Galaxy and get a pocket power generator instead.
Eton's BoostTurbine 2000 is a pocket-sized, hand-powered rechargeable lithium backup battery. Hand cranking that bad-boy for one minute can produce enough power for about 4 minutes of talk time. And when the BoostTurbine 2000 is fully charged, you'll have enough power to completely refill most smartphone batteries.
With a micro-USB DC input and a standard USB port, you can charge just about anything while looking like an environmentally friendly hipster.
Eton's site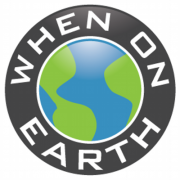 WOE Media
When On Earth Magazine is for people who love travel. We provide informative travel guides, tips, ideas and advice regarding places to see, things to do, what to taste, and much more for world travelers seeking their next dream vacation destination.