The Beautiful Four-Tiered Mitchell Falls in Australia
Mitchell Falls is a remote paradise and the main attraction of Mitchell River National Park located at the northern Kimberley Region in Western Australia, about 2,140 kilometers northeast of Perth.
Getting there is not that easy and the falls is only accessible by car or by helicopter. You can drive through an unsealed 4WD track off the Gibb River Road, along Kulumburu Road. Turn to the Mitchell Plateau Track and drive on until you reach the Mitchell Falls Campsite. At that point, you can walk for 3 kilometers one way that will take an hour and a half. As you walk following the track, you'll see waterholes and Aboriginal rock art. You can also swim in Mertens falls and Mertens gorge that you'll pass by on your way to the falls.
If you want to go there by helicopter, the flight will take for about 2 hours and once you're at the airstrip, you'll circle around the falls and land near the top of it. You'll just spend 15 more minutes of walk before you can finally see the fantastic view.
The flow in Mitchell falls comes mainly from rainwater and its best to visit the place during dry season just right after the wet season has ended. It'll be flooded during the wet season and too dried up in late dry season so be sure to schedule that trip wisely.
You can find cheap flights to Australia by checking out the flights page at www.zuji.com.au.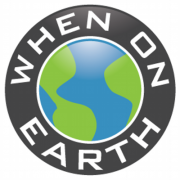 WOE Media
When On Earth Magazine is for people who love travel. We provide informative travel guides, tips, ideas and advice regarding places to see, things to do, what to taste, and much more for world travelers seeking their next dream vacation destination.