Barocook: A Revolutionary Flameless Cooker
With the highest recommendations from Smokey the Bear, here's a brilliant new way to cook outdoors using absolutely no matches. Barocook, a Korean-developed cooking kit, uses a non-toxic, self-heating packet that produces high heat when put in contact with water. All you have to do is put a packet on the container, pour the right amount of water, and you're ready for cooking. Great for cooking simple meals like instant ramen, pasta, soup, and eggs without striking a match.
What's inside the packets, you ask? According to the developers, it's simply a "top secret mix of minerals" — in other words, pure sorcery. Barocook can heat food up to 98 degrees Celcius within 20-30 minutes, and since it doesn't contain harmful materials, you can use it anywhere, even while on an airplane. On the downside, heat packets are single-use, so there's the problem of cost and availability if you wish to keep Baro-cooking. Nevertheless, it's an interesting new technology that deserves a place in your survivalist kit. Plus, Smokey would be so proud.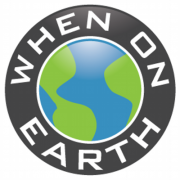 WOE Media
When On Earth Magazine is for people who love travel. We provide informative travel guides, tips, ideas and advice regarding places to see, things to do, what to taste, and much more for world travelers seeking their next dream vacation destination.