Carnival of Venice: the World's Biggest Masquerade Ball
If you're thinking of touring Venice, make sure you'll book two weeks before the Lenten season in time for the most extravagant festival in the world: Carnevale di Venezia or Carnival of Venice. Here you'd see streets crowded with wearing the most stunning Baroque costumes intricately laden with myriad of ribbons, feathers, and crystals for the biggest masquerade ball of the year.
The Carnevale di Venezia is the biggest event in Venice each year, with up to 3 million people across the globe in attendance. This masked extravaganza lasts for 12 days as a celebration of the arrival of spring.
Festivities center on the Gran Ballo delle Maschere or the Grand Masquerade Balle, featuring mysterious masked people in flowing gowns and ornate headdresses dancing century-old dance steps. On the following days, a strange assortment of activities are held, including mock-military tournaments featuring players in period costume, an extravagant masquerade ball, a parade of decorated gondolas and ferries along the festooned canals, and numerous musical and theatrical performances around town.
Since the festival began in the twelfth century, the Carnivale di Venezia has always been the perfect time to for a trip to Venice.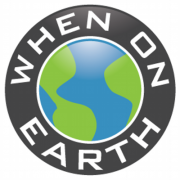 WOE Media
When On Earth Magazine is for people who love travel. We provide informative travel guides, tips, ideas and advice regarding places to see, things to do, what to taste, and much more for world travelers seeking their next dream vacation destination.