The "Futuristic" but Abandoned New York State Pavilion
The New York State Pavilion of the "Tent of Tomorrow" was built in 1964 for the World Fair set in Flushing Meadows–Corona Park in Queens, New York.
Designed by modernist architect Philip Johnson, the Tent of Tomorrow was made to inspire visitors of the World Fair the promise of the future with a distinctive Space Age look. Its concrete floors had a large-scale Texaco map of the state of New York while its red-tiled ceiling was the world's largest cable suspension roof during its time. It rose 12 storeys high and had three observation towers, with the tallest rising up to 226 feet tall. Its unique stainless steel structure easily made it one of the most prominent icons of Queens.
Since the fair went bankrupt, the Tent was left derelict and unused, until 1970 when it reopened as a roller skating rink. However when the ceiling tiles began to come off and the roof became unstable, the building was forced to closed down by 1974.
Nonetheless, its one-of-a-kind architecture still caught the attention of numerous film, TV, and music video productions. It became a significant plot element in the original Men in Black movie, where the observation towers were said to be spaceships. It also appeared in the They Might Be Giants video of "Don't Let's Start" in 1986.
In 2009, it was included in the National Register of Historic Places, yet up to today it is left abandoned.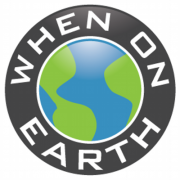 WOE Media
When On Earth Magazine is for people who love travel. We provide informative travel guides, tips, ideas and advice regarding places to see, things to do, what to taste, and much more for world travelers seeking their next dream vacation destination.