Abandoned Gulliver's Kingdom Theme Park in Japan
Located 2 and a half hours away from Tokyo is the Gulliver's Kingdom theme park which houses a 147 ft long Lemuel Gulliver statue sprawled across the grounds. The park was open only from 1997 to 2001 before the lack of visitors forced it to close down.
Nestled in the shadow of the magnificent Mt.Fuji, Gulliver's Kingdom was believed to have closed down because of its unfortunate location. For some twisted reason, the park's developers decided to build it in the Aokigahara region, the same area where the Aokigahara Forest--Japan's most popular suicide destination–is located. Also, the nearby Kamikuishiki village is notorious as the headquarters of the Aum Shinrikyo doomsday cult at the same time housing a nerve gas production facility.
Since its demolition in 2007, Gulliver's Kingdom remained abandoned, save for the occasional urban explorer interested in vandalizing or doing a photo-op on Jonathan Swift's fictional hero.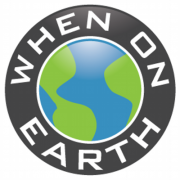 WOE Media
When On Earth Magazine is for people who love travel. We provide informative travel guides, tips, ideas and advice regarding places to see, things to do, what to taste, and much more for world travelers seeking their next dream vacation destination.