A Look at the World's 15 Most Impressive National Parks
For those who would like to embark on a national-park hopping around the world, take a look at our list of the Top 15 Most Impressive National Parks. Make sure to include all of them in your bucket list and visit them one by one and be swept away by the natural beauty that this earth holds.
1. Iguazu National Park, Argentina
Be mesmerized by the beauty that is Iguazu. This national park boasts of its massive waterfalls that is picture-perfect at anytime of the day. Situated in the northeastern point of Argentina and closely bordering the state of Parana, Brazil, the Iguazu National Park is one of the most visited national parks in the world. Due to its impressive natural landscape and the obvious romantic affair between land and water, it is no wonder that it made its way and landed a spot in the UNESCO World Heritage List in 1984.
The dense forest that covers most of Iguazu National Park holds a balanced affair of natural flora and fauna. The park holds more than 2000 plant species together with almost 400 bird species including the evasive Harpy Eagle.
2. Canaima National Park, Venezuela
The Venezuelan Canaima National Park was first established in 1962. Currently it occupies an area of over 3 million hectares in the south-eastern part of the country, bordering between Guyana and Brazil. It is also the second largest part in Venezuela and the sixth biggest national park in the world.
Almost 65% of the national park is filled by plateaus of rock, often referred to as tepuis. Teuis are a type of plateau which are million years of age and are considered as interesting geological objects.
3. Banff National Park, Canada
Being the first Canadian national park, established in 1885, Banff never fails to impress and move its visitors to tears due to its natural splendor and exquisiteness. Spanning a vast expanse of 6,641 square kilometers of stunning mountains, valleys, forests, glaciers, rivers and meadows, Banff National Park is considered one of the world's outstanding destination sites.
Located in the Rocky Mountains, western part of Alberta, Banff National Park can be reached via private car, bus, train and even by plane.
Banff is also widely known as a wildlife sanctuary where Grizzly and black bears inhabit its dense forests. Its valley is inhabited primarily by mule deers, white-tailed deers and elks while the alpine region is occupied by goats, big horn sheep, pika and marmots.
4. Plitvice Lakes National Park, Croatia
Plitvice Lakes National Park is considered to be a natural gem that is tucked and hidden in the mountainous karst region of central Croatia, located at the border of Bosnia and Herzegovina. Listed as one of UNESCO World Heritage sites, this Croatian national park draws millions of visitors each year.
The national park caught the eyes of many for its stunning and world-renowned lakes harmoniously arranged in cascades. As of the moment, 16 beautiful lakes can be seen from the surface which are all interconnected and follow the current/ water flow.
5. Arenal Volcano National Park, Costa Rica
This national park is located in the central part of Costa Rica and is composed of two volcanoes: the Arenal Volcano, standing at 5,357 feet and the Chato Volcano, standing at 3,740 feet.
The Arenal Volcano is considered to be the most active volcano in the country but had been previously thought to be dormant until its eruption in 1968. This majestic volcano sits right next to its neighbor, Lake Arenal, which is dubbed as Costa Rica's largest hydroelectricity project, the Lake Arenal Dam.
6. Galapagos National Park, Ecuador
Galapagos National Park is dubbed as the first national park of Ecuador and a UNESCO World Heritage Site. This lovely national park was established in 1959 and occupies 97% of the land area of Galapagos Islands while the reamining 3% land area is distributed between Santa Cruz, Isabela, San Cristobal and Floreana.
In order to preserve the abundant natural flora and fauna in the national park, all tourists who visit the islands must be escorted by certified guides of Galapagos National Park.
7. Grand Canyon National Park, Arizona, USA
The Grand Canyon National Park is located in Arizona and was listed as a UNESCO World Heritage Site in 1979. The park's main landmark is the Grand Canyon, a gorge of the Colorado River. The key public areas of this national park are the North and South Rims of the Grand Canyon while some of its places are still accessible to the public by pack trail and backcountry roads.
Rich in history, the Grand Canyon National Park has recorded and curated over 4,300 archeological resources and human artifacts which dates back to the Paleo-Indian period, that is 12,000 years old.
Up until now, the Grand Canyon never fails to amaze its millions of visitors with its intricate and extensive system of tributary canyons, with numerous combination of depths and sizes.
8. Fiordland National Park, New Zealand
New Zealand is a country of awe and wonder with its rolling fields of greenery and mountainous areas as far as the eye could see. Little do we know, New Zealand holds a secret that has opened its arms to the public, that is, the Fiordland National Park.
Fiordland is a natural jewel nestled in the southwestern corner of the South Island of New Zealand and is tagged as the largest national park in the country with a total area of 12, 500 square kilometers.
This national park is a popular winter destination with its picturesque glaciers carving a number of deep fiords. The most famous fiord of all is the Milford Sound while other remarkable fiords include the Dusky Sound and the Doubtful Sound.
9. Cairngorms National Park, Scotland
Tucked in the beautiful scenery of northeastern Scotland lies Cairngorms National Park, the biggest park in the whole of United Kingdom. This national park covers a total area of 4,528 square kilometers and occupies the Aberdeenshire, Highland, Angus, Moray, and Perth and Kinross Regions.
Cairngorms also offers numerous outdoor activities and sightseeing. Famous activities include a day tour which provides opportunity of seeing the Golden Eagle, Scottish Crossbill, Capercaillie, Pine Marten, Black Grouse and a lot more while the Evening Mammal watching is a popular pastime for all-nighters.
During the cold season, the CairnGorm mountain becomes a popular skii resort as it is transformed into a winter wonderland, thus drawing thousands of people who are into skiing, snowboarding and sledging.
10. Kruger National Park, South Africa
For those who are looking for an authentic African safari destination, look no further as Kruger National Park is an exciting South African destination that is waiting to be discovered and explored. This national park covers an area of 19, 485 square kilometers and occupies the northeastern South African provinces of Limpopo and Mpumalanga.
The climate of Kruger National Park is categorized as subtropical. It only means that the summer season is excruciatingly hot and humid, hitting the temperature at above 38°C. The driest periods are the covered by the months of September and October while the rainy season begins from September until May. For those who would like to avoid the inconvenience of the heat, it is advisable to visit the park during the dry winter season.
11. Namib-Naukluft National Park, Namibia
Situated in parts of the the Namib Desert and the Naukluft mountain range, the Namib-Naukluft National Park in Namibis is the largest game park in the African continent and the fourth largest in the world. The park covers a vast area of 49, 768 square kilometers.
The famous area of the park is Sossusvlei, a salt and clay pan which is encircled by high red dunes. This area is accessible from the Sesriem gate and is 60 kilometers away.
This national park also houses a collection of creatures such as geckos, snakes, jackals, hyenas and gemsboks. The park is also famous for its gigantic sand dunes. These dunes are the tallest in the world as they rise up to more than 300 meters.
12. Goreme National Park, Turkey
Goreme National Park and the Rock sites of Cappadocia are one of the most beautiful places to see before you die. The breathtaking landscape coupled with its perfectly sculpted beauty made by erosion form a chain of mountain ridges, valleys and peaks known as "fairy chimneys" will make your trip worthwhile.
Flawlessly situated on the central Anatolia plateau, Goreme National Park and the Rock Sites of Cappadocia covers the vast region between the Turkish cities of Nevşehir, Ürgüp and Avanos, the subterranean cities of Kaymaklı and Derinkuyu, and the sites of Karain, Karlık, Yeşilöz, and Soğanlı.
The underground cities and towns of Cappadocia are also visited by thousands of tourists each year. These underground dwellings are but remnants of a conventional human habitat which dates back to the 4th century.
13. Zhangjiajie National Forest Park, China
China is known for its Great Wall, Forbidden City and other historical sites but aside from these, this Sleeping Giant is also home to countless magnificent landscapes. Situated in the Hunan province of south-central China, Zhangjiajie National Park is a timeless natural beauty.
The thousand quartz and sandstone peaks of this national park appear in a towering and dignified positions. Seeing them face to face is so dramatic that this place is sure to move its spectators emotionally.
The national park is also covered by 90% dense forests therefore visitors will likely find rare species of flora and fauna. Aside from this, Zhangjiajie also has numerous waterfalls, springs, lakes and streams which are perfect for swimming.
14.Victoria Falls and Zambezi National Park, Zambia
Revel in the beauty of Victoria Falls, which is labelled as one of the "Seven Wonders of the World". The rainforest surrounding the area of Victoria Falls is also rich biodiversity as unique species of flora and faura are found here.
The rainforest is a host to a number of trees and other plants such as palms, ferns, liana vines and more. The national park is also home to a diverse population of hippopotamus, elephants, cape buffalos, rhinos, antelopes and crocodiles.
15. Sagamartha National Park, Nepal
The Sagamartha National Park is another pride of Nepal. It occupies a vast area of 1,148 square kilometers and is a protected area in the Himalayan part of eastern Nepal, where Mount Everest have ascendancy over.
The park was the country's first national park and was established in 1976. Most area of the park is described to be rugged and precipitous but flora and fauna is abundant. The forested area serves as a habitat to 118 bird species such as the Himalayan Monal, Red-billed chough and Yellow-billed chough.
Sagamartha is also considered to be a forerunner of religious and cultural value in Nepal as it overrun by holy places and is also the homeland of the Sherpas.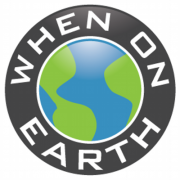 WOE Media
When On Earth Magazine is for people who love travel. We provide informative travel guides, tips, ideas and advice regarding places to see, things to do, what to taste, and much more for world travelers seeking their next dream vacation destination.