8 Amazing Natural Wonders of the Middle East
Have you ever thought of traveling to the Middle East? The Middle East isn't known as a travel hotspot only for the heat, but for its amazing natural wonders as well. Walking on an isolated island with weird trees or sinking in a sea of rich minerals for healthy skin, the Middle East welcomes you to do these pleasures anytime.
So where do you go? Here are the eight natural wonders of the Middle East that's all going to be worth the trip:
1. Jeita Grotto, Lebanon
Home of the largest known stalactite in the world, the Jeita Grotto is Lebanon's famous tourist attraction. These two interconnected limestone caves were once inhabited during prehistoric times but were only discovered in 1836. You can visit the caves by riding a boat that'll sail through the lower cave or walk through tunnels and walkways to see the beautiful cave formations. Jeita Grotto is located in the Nahr al-Kalb Valley, north of Beirut.
2. The Kaluts, Iran
The Kaluts are a series of eroded walls and towers sticking out of the Dasht-e Lut desert, the hottest place in Iran. The years of soil, water, and wind erosion made the Kaluts have their otherworldly appearance. You can see these formations in the Kerman province, southeast of Iran.
3. Socotra Island, Yemen
A small archipelago in the Indian Ocean with just four islands, Socotra is Yemen's alien site boasting its amazing yet weird plant life that you can't see anywhere else. This is where you can see the both strange-looking Dragon Tree and the Bottle tree.
4. The Dead Sea
There's nothing deadlier than the Dead Sea because of its grounds off-limits to habitation, but what makes it alive and popular is its mineral rich waters that's now used by resorts and spas. It sits between Jordan, Israel, and the West Bank and is the lowest land elevation on Earth, lying 1,388 feet below sea level.
5. Rub al Khali, Arabian Peninsula
Rub al Khali is the biggest sand desert in the world stretching for 250,000 square miles. The stretch covers one-third of the Arabian Peninsula, covering the parts of Saudi Arabia, Oman, Yemen, and the United Arab Emirates. It's known for its red-orange dunes that reach up to 800 feet in some places and also for its oil-rich grounds.
6. Al-Hasa Oasis, Saudi Arabia
Al-Hasa Oasis is the largest natural oasis in Asia with an area of 30,000 acres. It is located just over 40 miles from the coast of the Arabian Gulf. There are over 60 artesian springs that provide water irrigation to over 3 million date palms as well as the million residents of the area.
7. Bu Tinah Island, Abu Dhabi, United Arab Emirates
Bu Tinah Island is a collection of shoals and coral reefs lying within the UNESCO designated Marawah Marine Biosphere Reserve. This is the home of the endangered Hawksbill turtle and it's also where you can find the densest population of dugongs on Earth. Unfortunately, the Bu Tinah Island is not open for visitors.
8. Musandam Fjords, Oman
Fjords aren't only exclusive in Norway because Oman got one to be proud of. If Norway's fjords are lush and green, Oman's Musandam Fjords are dry and barren with sandy, rugged mountains. You can go snorkeling in its turquoise waters and go on a mountain safari on its scorched valleys.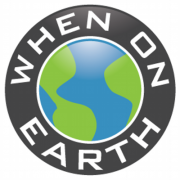 WOE Media
When On Earth Magazine is for people who love travel. We provide informative travel guides, tips, ideas and advice regarding places to see, things to do, what to taste, and much more for world travelers seeking their next dream vacation destination.