30 Unique Luxury Hotels in the World
The chance of having a taste of that luxurious getaway isn't always easy to grab. But when you do have a chance, you better splurge all the way. Make sure that you book a room or a cabin that will give you the best and complete amenities, and of course, the best sights once you open those curtains in the morning.
Here are 30 of the most luxurious hotels around the world that'll make you say, "It's all worth it".
1. Cocoa Island by COMO, Maldives
The resort is situated on the beautiful islands of Maldives. It consists of 33 submerged suites giving you an opportunity to experience real luxury. If you want to feel the warmth of white sand powder and first-class diving, this is the place to be.
The rates depend on season and type of room. They mainly range from $850 to over $5,000.
2. Marriott, Shanghai, China
It consists of superior and modern facilities making it among the top hotels in Shanghai. It has over 700 furnished rooms, each with 42-inch LCD TVs, Wi-Fi, luxury beddings, iPod docking stations and deluxe bathrooms. It offers 24-hour room service, and both local and international cuisines are available.
It is easily accessible from the major airports of Shanghai. Its rates vary depending on the season.
3. Hotel Costa Verde 727 Fuselage, Costa Rica
It is made in the shape of Boeing 727 airframe of the 1965 which will make you feel like you are flying. It is situated on a 50-foot platform giving you breath-taking views and a great atmosphere. The hotel's rooms are luxuriously furnished and contain a flat-screen TV, private bath, dining area, kitchenette, ocean view patio, spiral staircase and 360-degree view of the surrounding precincts.
Rates depend mainly on season ranging from $87 per day + 13% tax to $250 per day + 13% tax.
4. La Rosa Campsite Extraordinaire, United Kingdom
The hotel is located in a place with beautiful sea views and is a historical site for the residents of the area. It is furnished with typical artworks done by great artists in the olden days. Its La Rosa style has made it an outstanding hotel in the region.
Its rates start from £70 per day, per person.
5. Barcelo Raval Hotel, Spain
Its location in the centre of Barcelona has made it an icon in the region. It is surrounded by numerous facilities such as Plaza de Cataluna, Las Ramblas, Liceu and Gothic Quarter. It consists of 182 fully furnished rooms with 4 high-class suites. The hotel is easily accessible from major points in the city.
It is uniquely designed and you can enjoy 360-degree views of the surrounding areas from the balcony.
6. Arte Luise Kunsthotel, Germany
It contains single rooms, double rooms and suites making it suitable for numerous purposes. The hotel rooms are artistically furnished and fitted with high-tech and modern equipment to provide more comfort. There is free Wi-Fi, flat-screen TVs, hot showers, air conditioners, etc. It is also surrounded by several other facilities such as bars, theaters, cinema halls, nightclubs, and more.
Single room rates vary from EUR35 to EUR180; whereas double room rates vary from EUR53 to EUR219
7. ICE Hotel, Sweden
If you love great meals, this is the hotel to visit. They serve meals on plates made of crystal ice, prepared by local and professional chefs. It offers a relaxing environment that will make your holiday a great, chilly one.
There are several activities offered by the hotel such as winter diving, lighthouse tours, dogsled, snowmobile, ice sculpting and guided tours.
The rates are varied and will be provided by request.
8. Jade Mountain, St. Lucia
The hotel contains great architectural work symbolizing the beauty of St. Lucia. It has unique designs with superior quality spa services and fitness facilities. You will enjoy the experience at several boutiques, bars, restaurants, art galleries, beautiful beaches, etc. The hotel offers personalized services depending on your taste and preference.
The rates depend on the type of room you want. They range from $1125 to $3100 per haven.
9. The Oberoi, Udaipur, India
Surrounded by beautiful lakes and atmosphere, the Oberoi in Udaipur symbolizes the rich heritage of Indian traditions. Visitors are welcomed with a private boat ride across Lake Pichola.
The hotel consists of numerous high-class facilities including: beauty salon, in-house boutique, baby-sitting, shoe shine services, medical services, village tours, transport services, currency exchange, conference facilities, etc.
Rates are available on request.
10. The Caves Resort, Jamaica
It is located in a spectacular ocean surrounding with great views and beaches. It has a wide range of accommodation facilities with lots of adventurous activities; both indoors and outdoors.
Rates depend on the type of room you want and season. They range from EUR 79 to EUR243 per adult.
11. Attrap Reves, France
It is a luxurious hotel situated at the heart of France. It has modern rooms, well furnished with numerous facilities and services are available 24/7.
Its rates range from €109 to €139 per person.
12. Hotel de Glace, Canada
It's located just 10 minutes away from Quebec City. It's known for its great snow chambers and sculptures. It has a wide collection of artworks and decorations that have been reserved since the early days.
It has different packages such as weddings, adventure, discovery, ultimate getaway, romantic getaway, etc.  Rates depend on season and availability
13. Poseidon Undersea Resort, Fiji
This undersea hotel is meant for the adventurous type. You can do activities such as piloting a Triton submarine, scuba diving, and riding as a passenger on a 1,000-foot luxury submersible. The hotel however, has yet to announce its launching date.
14. Iglu Dorf, Switzerland
The hotel is made of shiny snow crystals and has great architecture works. Its brightly furnished rooms and surrounding environment makes it a spectacular hotel in the region.
Its rates mainly range from EUR109 to EUR209.
15. Kakslauttanen Igloo Village, Finland
It is the world's first hotel with great log cabins and glass igloos. The surrounding environment of these igloo villages is excellent making you feel heavenly. It offers numerous facilities including swimming pools, transportation, conference, sports, etc.
Rates depend on the type of accommodation you want
16. Amangiri Resort, Utah, USA
It contains unique suites and villas located on the peaceful and colorful environments of Canyon Point, Southern Utah. It's surrounded by the spectacular views of the protected valley and its colorful rock formations.
The rates depend on the type of villa or suite you want and season. They normally range from $1200 to $4000 per room, per night.
17. Ubud Hanging Gardens Hotel, Bali, Indonesia
It is located by the beach-side, surrounded by mountains and trees, making it a perfect location for weddings. Its gardens aren't only making the place more in touch with nature, but also produce ingredients such as chocolates, vanilla, cinnamon, jackfruit, and more which are used in the hotel's recipes and spa products.
Rates are available on request.
18. Treehotel, Sweden
Its rooms are made from glass and they hang on trees making them spectacular and refreshing. There are rooms such as the Mirrorcube, the Bird's Nest, and the UFO which are suspended 4 to 6 meters from the ground. The forest environment where the hotel is located provides a very serene atmosphere.
19. Hotel Villa Honegg, Switzerland
It contains several luxury rooms, spa, restaurants, entertainment facilities and great atmosphere right at the heart of Switzerland on mount Bürgenstock.
Room rates depend on type of room starting from CHF 530 to CHF 1290 per night
20. Fairy Chimney Inn, Turkey
If you want to stay right at Cappadocia, head on to this unique guesthouse located at the southwest end of Goreme. Parts of this guesthouse are carved out of Cappadocia's famous tufa rock cones.
The rates range from $55 to $111 depending on room size and type.
21. Atholl Palace Hotel Scotland
It has spectacular rooms and facilities for weddings, conferences, summer holidays and video shoots. Its services are exemplary and has a wide collection of local and international cuisines.
Rates depend on how you want the rooms or facilities to be customized.
22. Koija Star Beds, Kenya
It is a typical hotel that showcases Kenya's rich culture dominated by Maasai traditions. The beds are artistically designed using traditional raw materials and most of the meals served are prepared by the local chefs.
The standard rates range between $474 and $595.
23. Orient Express Safari Camp, Botswana
The hotel contains numerous lodges and tour guides to various beautiful locations of Botswana. Enjoy the spectacular views of Botswana on a 35-minute flight, plus the great dining experience and Botswana's friendly residents.
Rates are from $1,100 per person including meals, beverages and VAT.
24. Propeller Island City Lodge, Germany
This hotel is extraordinary with its vision and design which will inspire art enthusiasts and those who'd like to see things in a different light. If you want to see something weird like a slanted floor with a floating bed, then this is the place for you.
Rates range from 79€ to 190€ depending on the type of room.
25. Free Spirit Spheres, Canada
The hotel is located in the rainforests of Vancouver Island. The environment there is excellent and the rooms are professionally designed and suspended on trees, making you feel like floating in the air.
Rates vary from $155 to $245 depending on season and type of accommodation you choose.
26. Hotel Endemico, Mexico
If you want to immerse yourself into Mexican culture while enjoying a glass of wine, staying in Hotel Endemico won't fail you. It is located in the village of Valle de Guadalupe which is home of Mexico's largest wineries. The 20 luxury cabins will truly impress you with the services it can offer and the spectacular view that'll surround you.
Rates range between $96 and $463 depending on what you want.
27. Tree House Point, Washington, USA
Would you like to have an experience in the wilderness? This is where you should be. The place is just right beside the Raging River that'll make your mornings complete with the sounds of the flowing river and chirping birds. You won't be bored with the number of hiking and walking trails, markets, and restaurants nearby the area.
The rates depend on the kind of reservation you make.
28. Aurora Express, Alaska, USA
The hotel is made out of renovated Alaska Rail road cars. It is surrounded by the breathtaking views such as the Alaska Mountain Range, Tanana Valley and Fairbanks. It is a unique way to have bed & breakfast stress-free.
Rates range between $145 and $160.
29. Kolarbyn, Sweden
It is Sweden's most primitive hotel. You will enjoy the quiet atmosphere as you fall asleep comfortably and be awakened by the melodious songs of the birds. There are also lots of activities you can do in this wilderness.
Standard adult rates are 350 SEK for members and 400 SEK for non-members
[Click to read more about the Kolarbyn Eco Lodge]
30. Jumbo Stay, Sweden
This is a Boeing 747 that is turned into a hotel to give you a one-of-a-kind experience. Spend the night in a high-class jet before you take your flight to Kiruna.
Rates vary between 2375 SEK and 2500 SEK.
Now, take a pick. Where do you want to go? If your favorite hotel isn't there, c'mon tell us!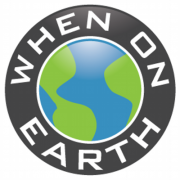 WOE Media
When On Earth Magazine is for people who love travel. We provide informative travel guides, tips, ideas and advice regarding places to see, things to do, what to taste, and much more for world travelers seeking their next dream vacation destination.