10 Surreal Natural Places You Must Visit in Mongolia
Little is known about Mongolia except for a few names like Chinggis Khaan (Genghis Khan), Ulaanbaatar and the Mongols. When you imagine Mongolia, you'll think about a vast view of nothing but nature from the sand dunes in the south to the snow-capped mountains in the north. Feel the nomadic lifestyle as you walk around the almost empty roads of Mongolia. So get on your horse and explore the places you should see in the Land of the Blue Sky.
1. Gorkhi-Terelj National Park
You can think of Mongolia as a clean slate of pure, unspoiled nature so one of the places you can go right away is the Gorkhi-Terelj National Park. The national park is considered one of the most scenic areas of Mongolia. What makes it a good place to visit is its accessibility from Mongolia's capital. It's a popular place to go for a picnic or just waste away some time by wandering around to see mountains, rivers and uniquely-shaped rocks like the Turtle Rock.
2. Hustai National Park
Located three hours away from Ulaanbaatar, Hustai National Park is a haven for those who don't want to get mixed in the crowds of more popular national parks. It is also a great place to stay in for those who want to see wildlife with the Przewalski wild horses as one of its major attractions. Other than horses, you can also see marmots, eagles, and squirrels. If you're done with the wildlife watching, you can try some horse riding and hiking.
3. Yolyn Am (Yol Valley)
You need to fly from Ulaanbaatar to reach Yolyn Am, located in the southern side of Mongolia. The effort of flying to see the valley is all worth it as it boasts its picturesque landscapes, unexpected to be found in the semi-arid Gobi desert. Surprises await you when you trek around the valley where different animals like camels, yaks, wild goats, and even an ibex, wander around. Be ready to bring the best shoes for stream hopping/crossing.
4. Lake Hovsgol National Park
Make sure you've got plenty of time to spare when you plan on going to Lake Hovsgol National Park. It is actually a favorite vacation spot by locals and neighbor Russians, so it could get too crowded especially during Naadam Festival – Mongolia's annual national festival where you can witness their traditional Mongolian wrestling, horse racing, archery, and arts. Despite the crowds, there's a reason why the crystal clear lake is often visited: the breathtaking views.
5. Altai Tavan Bogd National Park
For those who want a bit of a tough adventure, Altai Tavan Bogd National Park is for you. It is a bit out of the particular Mongolian areas as it is situated on the westernmost point in Bayan-Ulgil Province bordering China and Russia. Be amazed with Altai Tavan Bogd's spectacular green scenery with the stunning snow-covered Tavan Bogd Mountains, archaeological sites, nomadic families, and large glacial lakes.
6. Khongoryn Els
Located in Gobi Gurvansaikhan National Park, Khongoryn Els is where you'll find some of Mongolia's largest and most spectacular sand dunes. Khongoryn Els is also known as the Duut Mankhan or "Singing Dunes" because of the sound they make when the wind-struck sand collapses like small avalanches. This remote area shouldn't be underestimated at all so make sure you're fully prepared with food, water, and an experienced tour guide who'll take you to the dunes safely.
7. Flaming Cliffs
The Flaming Cliffs are red sandstone cliffs known to be one of the greatest dinosaur fossil sites in the world. The cliffs aren't only a place for dinophiles but also for anyone who wants to see its spectacular landscape composed of rocks and red sand. Grab some friends, hire some camels, explore the amazing emptiness, and chill on the edge of the cliffs.
8. Tsenkher Hot Springs
Lying south of Arkhangai province, the ultimately boiling hot Tsenkher hot spring feeds the pools where locals and tourists can enjoy a relaxing hot bath. The hot spring's water, containing high mineral content from calcium to sulphur, is believed to be an effective medicine in curing several diseases such as diabetes and stomach ulcer. Medicinal or not, the place proves to be a sanctuary for those who want to take a break from traveling and spending the night sitting in a warm pool under the star-filled night sky.
9. Terkhiin Tsagaan Nuur
Terkhiin Tsagaan Nuur is an underdeveloped lake around 16km long and around 4-6km wide. Compared to the more popular Khovsgol Nuur (Lake Hovsgol), Terkhiin Tsagaan Nuur is closer to Ulaanbaatar, but not that crowded because reaching the freshwater lake can be a bit of a challenge, especially during a windy and cold weather. Sitting between mountains, the lake attracts visitors to swim during summer or just display its beauty during the colder months. Moreover, you can walk around the volcano crater and camp beside the lake.
10. Burkhan Khaldun
Burkhan Khaldun is one of the mountains in the Khentii Mountain Range located in the Khentii Aimag Province of Mongolia. The 2,361.5-meter mountain is also Mongolia's holiest mountain, worshipped and believed to be the burial place of Chinggis Khaan. Climbing the mountain can be done in a day, but you can also go by riding a horse for a quicker and easier travel. For Mongolians, climbing Burkhan Khaldun brings strength and good luck.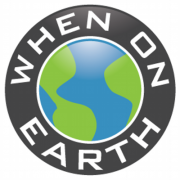 WOE Media
When On Earth Magazine is for people who love travel. We provide informative travel guides, tips, ideas and advice regarding places to see, things to do, what to taste, and much more for world travelers seeking their next dream vacation destination.