10 Surreal Natural Places You Must Visit in Laos
When in Southeast Asia, you might have always expected all lands to be filled with islands and beaches, but there's one underrated country you'd probably cross when backpacking through the wonderful countries of Southeast Asia – Laos. It may be landlocked but it isn't closed at all from being blessed with different natural wonders you should definitely visit. So what's good to see in Laos?
1. Khong Lor Cave
An almost 8-kilometer cave, Khong Lor Cave is an underrated cave known for its length and the river that runs through it. The river's width is more than 20 meters that you can sail a boat through it to view the different spectacles inside the cave. The roof of the cave is more than 50 meters high from the river which guarantees you a long but amazing cave tour seeing all cave formations such as stalagmites, stalactites, columns, and more.
2. Kuang Si Waterfall
Visiting Luang Prabang won't be complete without stepping in the blue waters of Kuang Si Waterfall. In Kuang Si Waterfall, a large cascade feeds a series of pools and falls where you can swim or just be amazed by its turquoise waters. The waterfall flows year round with less water from March to May.
3. Mekong River
Mekong River is the longest river in Southeast Asia with a length of about 4,350 kilometers. From China's Qinghai Province, the river runs through the borders of Myanmar, Laos, Thailand, Cambodia, and Vietnam. In Laos, you can have a luxurious cruise ship that will show you Mekong River's gorgeousness from gorges to sandbanks.
4. Vieng Xai Caves
The Caves of Vieng Xai are an important part of Laos' history as these served as the home of the communist Pathet Lao and his troops. The caves housed hospitals, bomb shelters, army barracks, printing presses, government ministries, and residences. Now, the public can see these 10 preserved caves and know more about history through complementary audio tours.
5. Khone Phapheng Falls
Head to the south of Don Khong, right in the Mekong River, and you'll see sets of cascades which make up the Khone Phapheng Falls. The falls are known to be the largest when it comes to volume in Southeast Asia. During the rainy season, the river extends to almost 10 kilometers downstream, but it's much better to see it during the dry season to witness the full appearance of the falls and rapids that disappear when the water rises during rainy season.
6. Nam Ou Gorge
Known as the Grand Canyon of Laos, Nam Ou takes you on a different kind of river trip as it runs 448 kilometers from Phongsaly Province to Luang Prabang giving you views of towering cliffs and local villages surrounding it. It is also the home of over 84 fish species and 29 of them can only be found in Nam Ou. You can reach from here the nearby Pak Ou Caves, famous for their Buddha statues.
7. Tat Somphamit Waterfalls
Tat Somphamit Falls, more known as Li Phi Falls, is believed to be the place to trap bad spirits of deceased people and animals. Besides its spiritual symbolism to the locals, the 1.5 kilometer downriver is known to be one of the impressive waterfalls that you'll encounter when in Don Khon. It is located half a mile from the bridge that connects the islands of Don Det and Don Khon. You can witness its most beautiful look during or right after the rainy season.
8. Khoun Kong Leng Lake
The crystal clear Khoun Kong Leng Lake is located 30 kilometers north of Thakhaek. It springs from an underground river filtered through the mass of limestone from the surrounding mountains and bedrocks. Swimming is only allowed near the wooden footbridge where you'll see the lake's outflow stream. You can also try walking through the trail that leads to the surrounding forest.
9. Nam Et Phou Louey National Protected Area
Located in the northeastern part of Laos, the Nam Et Phou Louey National Protected Area is known as the home of a number of endangered species such as tigers, gaurs, Sambar deers, and white-cheeked gibbons. It is the largest among Laos' national parks with an area of 4,229 square kilometers, covering seven districts and three provinces. You can only visit the national park through Nam Nern Night Safari. When there, you can do several activities such as bird watching, wildlife tracking, nighttime wildlife spotting, medicinal plant exploration, and moderate hiking.
10. Bolaven Plateau
The Bolaven Plateau is an elevated region in southern Laos. It is famous for its cool climate, beautiful waterfalls, fertile soil, and coffee plantations. Coffee was introduced in the area when the French started planting coffee in the plateau. Now, besides coffee, they also plant fruit, cardamom, and rattan. During the dry season from November to May, it's best to wander around the plateau and trek to its spectacular waterfalls.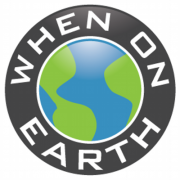 WOE Media
When On Earth Magazine is for people who love travel. We provide informative travel guides, tips, ideas and advice regarding places to see, things to do, what to taste, and much more for world travelers seeking their next dream vacation destination.