10 Surreal Natural Places You Must Visit in France
Would it be shocking for you to find out that France isn't only known for its museums, castles, food, and wine? Nature has also given France unbelievable places that only you and your eyes can prove to be real – or more like surreal. Here are 10 of the most amazing natural places you'll see in France:
1. Bonifacio
Bonifacio is a commune at the southern tip part of the island of Corsica in the Corse-du-Sud department of France. It is found directly in the Mediterranean Sea, separated from Sardinia, Italy by the Strait of Bonifacio.  What makes it a remarkable site is its beautiful landscapes and village that stands right on a cliff. Don't you know that this is the setting of Guy de Maupassant's Vendetta?
2. Camargue Salt Flats
You're not looking at a blood-stained lake. It's just one of France's salt flats in Camargue that creates this amazing natural phenomenon. Camargue is a river delta where the Rhône meets the sea. The beautiful, sparkling, diamond-white grains of salt of Camargue have been known to have a sea breeze flavor with a bit of bitterness, making the salt a good match for salads and fish.
3. Etretat Cliffs
Etretat is a coastal resort town located at the English Channel in the Seine-Maritime Department of Haute Normandie (Upper Normandy). It is famous for its two natural arches and white cliffs that you can easily see from Etretat's beach and boardwalk. You can also see here the famous 77-meter Aiguelle needle rock.
4. Cascades du Sautadet dans le Gard
The Cascades du Sautadet is a series of waterfalls and crevasses formed by the Cèze river. It is located nearby the village of La Roque-sur-Cèze in the Languedoc-Roussillon region, south of France. The Cascades du Sautadet is great spot for diving, swimming, and even a side exploration around the limestone rocks carved to irregular yet attractive shapes that add to the entire site's amazing look.
5. Dune du Pilat
Between the Atlantic Ocean, a vast pine forest, the Arcachon Bay, a sandbank, and a peninsula lies in Europe's tallest sand dune – the Dune du Pilat. It is located in the Landes of Gascony at the entrance of Arcachon Bay, facing the tip of Cap Ferret in the department of Gironde. Dune du Pilat has a dimension of 2.74 kilometers from north to south and 500 meters from west to east, with 60 million cubed meters of sand deposited by the wind. The sand dune is an enormous playground for those who want to do outdoor sports such as paragliding, radio-controlled gliding, and hiking.
6. Scandola Nature Reserve
Scandola Nature Reserve (Réserve Naturel de Scandola) strikes your eyes with its sheer cliffs made of red porphyry granite formed by Monte Cinto's volcanic eruptions 250 million years ago. It was followed by erosions which created caves, grottoes, and gashes inside. This reserve located in Corsica Regional Park has been recognized as a UNESCO World Heritage Site.
7. Pont d'Arc
A natural bridge called Pont d'Arc welcomes its visitors who sail along the Ardèche River, giving them a grand entrance as they go on towards the Ardèche Canyon. The 60-meter wide and 54-meter high carved arch is popular among tourists who go canoeing and kayaking around the area. It is located 5 kilometers from the town of Vallon-Pont-d'Arc, Ardèche département, south of France.
8. Pic du Midi d'Ossau
Pic du Midi d'Ossau is easily recognizable as it stands with its two peaks above the Ossau Valley in the French Pyrenees. The mountain, which is known in the area for its distinctive shape, is surrounded by the valleys of the Gave de Bious to the west and Gave du Brousset to the east.
9. Mont Blanc
The highest mountain in the Alps and the highest peak in Europe outside of the Caucasus range, Mont Blanc rises 4,810 meters above sea level. It is located in a range called Graian Alps, between the regions of Aosta Valley, Italy and Haute-Savoie, France. This has been a popular spot for mountaineering, hiking, skiing, and snowboarding.
10. Chaîne des Puys
Chaîne des Puys is the youngest volcanic complex on mainland France which is made up of monogenetic volcanoes. To be exact, the 40-kilometer long chain consists of 48 cinder cones , 8 lava domes, and 15 maars and explosion craters. The complex is located in the Massif Central of France and it was formed between 95,000 and 8,400 years ago. The highest point in Chaîne des Puys is the lava dome of Puy de Dôme.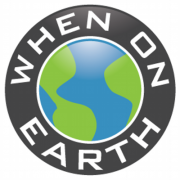 WOE Media
When On Earth Magazine is for people who love travel. We provide informative travel guides, tips, ideas and advice regarding places to see, things to do, what to taste, and much more for world travelers seeking their next dream vacation destination.