The 10 Most Interesting National Parks in New South Wales
Australia's natural beauty is all in one umbrella – its national parks. These protected landscapes from rainforests to outback deserts make the country very enticing not just for locals, but for those who want to explore Australia.
All these can be experienced in New South Wales where are there are hundreds of national parks. Going beyond conservation and protection, these parks in New South Wales offer myriad activities for visitors and significant heritage sites for many Aboriginal people.
Here are 10 national parks that stand out and are must visits when in New South Wales.
Blue Mountains National Park
Eco-certified ancient landscape, Blue Mountains National Park belongs to the Greater Blue Mountains World Heritage Area. A vast park of canyons, waterfalls, rock formation, and forests, it is only 90 minutes away from Sydney. Blue Mountains National Park is also the traditional land of the Guindungurra, Daruk, and Wiradjuri people.
From its stunning and diverse landscape are accompanying activities for its visitors. One of the park's unique features are its tracks and lookouts built back in the Victorian Era. There are many tracks and trails for bushwalking, cycling, walking, and trekking. Plenty of lookouts to admire the park's beauty like its iconic rock formation called, " Three Sisters". The national park has some picnic areas. The best camping sites are those in Blue Gum and Euroka Forests.
Bouddi National Park
Love isolated beaches and rugged coastlines? Then travel 95 kilometers north of Sydney to Bouddi National Park.  This national park is home to the first protected marine area of Australia and 100 Aboriginal sites.
Bouddi National Park is composed of steep cliffs, bay, beaches as well as rainforests, rock formations, heathland, and sand dunes. You might not want to miss a steamer wreck in Bouddi.
Enjoy water activities, take a hike, or enjoy oceanic views from one of its lookouts. From June to November is the annual whale migration; you can also spot sea eagles and tree frogs here. If you want to spend the night at Bouddi National Parks, there are plenty of campgrounds.
Dorrigo National Park
Dorrigo National Park is located at the eastern part of the Great Dividing Range's escarpment. The park is home to a great diversity of animal and plant life.  A lush canopy, waterfalls, and creeks will shape the enjoyable activities for anyone visiting Dorrigo National Park.
Chase some waterfalls at Dorrigo with the Falls Circuit. The park contains several tracks allowing hikers to view the park's waterfalls and vistas to the coastal plain. A notable feature of the park is the Skywalk, an elevated walkway through and above the treetops, providing birdwatchers with an excellent view of local bird life.
Kosciuszko National Park
Visiting national parks is not just for sunny weather – Kosciuszko National Park is a favorite all year-round destination. This national park is the top winter attraction with various ski resorts within its vicinity.
Fall in love with its jagged alpine landscape complemented with gorges, caves, treeless plains, glacial lakes, and the highest mountain in mainland Australia. Just 6 hours from Sydney and you'll have a jam-packed list of things to do.
As a UNESCO Biosphere Reserve, you will enjoy activities that are hard to find elsewhere. During winter, enjoy skiing or snowboarding and as summer comes round, go boating, spelunking, rock climbing, and fishing.
Ku-ring-gai Chase National Park
Located north of Sydney, Ku-ring-gai Chase National Park is the 2nd oldest national park. The park covers coves, rivers, creeks and lush forests filled with eucalyptus trees. With this, visitors will enjoy camping, jogging, picnicking, and whale watching. For down time, enjoy the calmness of the surrounding at the West Head, offering one of the most scenic places in Sydney.
More than its natural landscape, Ku-ring-gai Chase National Park is also a precious heritage site among the Guringai Aboriginal people. Sign up for heritage walks and visit The Basion Aboriginal art sites.
Lane Cove National Park
Not far from Sydney's city center is the protected bushland called Lane Cove National Park. It got its name from Lance Cove River and is a famous choice among Syndneysiders – perfect for visitors who want to visit a national park without traveling far.
A haven from the hustle and bustle of city life, embrace the relaxing landscape of the park filled with saltwater wetlands and eucalyptus trees.
Myall Lake National Park
Myall Lake National Park is an hour away from Newscastle on a scenic coast north of Sydney. The park encompasses not just the beach but also freshwater lakes, dunes, a protected forest, and an island. Broughton Island as a seabird colony is an exceptional place to camp.
Its main landmark is the Sugarloaf Point Lighthouse, which also serves as accommodation for visitors. Like other national parks, this is also an ancestral land of the Worimi Aboriginal people. Within the park are rock engravings, burial grounds, and other heritage sites.
The national park offers water activities like fishing, canoeing, kayaking, and swimming. Walking around is also a good activity. It is best to spend a couple of nights here on sites perfect for tents, caravans, and even boats.
Royal National Park
Located in Audley, and conveniently accessible from highways and train stations, Royal National Park established in 1879 is one of the oldest parks in the world. Fondly called by locals as "Royal" or " Nasho", it is only an hour away from Sydney.
Its trademark landscape is its dramatic cliffs and rugged coasts. Several of the park's beaches, such as Garic Beach, are best for surfing while other beaches such as the North Era Beach are ideal for swimming and other water activities.
Inland is great for bushwalking or cycling. Along the tracks and trails, you might spot some possums, sugar gliders, and wallabies. From June-November, the Royal National Park is a great place to witness whale migration.
Sydney Harbour National Park
A national park right in the heart of Sydney? It is simply amazing to enjoy the scenic views and landscape without leaving Sydney. Sydney Harbour National covers Sydney's foreshore and five islands.
The park is also a significant cultural place due to its heritage lighthouse, Quarantine Station, various fortifications, and buildings built using convict labor. Swimming, fishing, SCUBA diving, and bushwalking are just some of the recreational activities at this park.
Want to get a good view of the Harbour Bridge and the Opera House? Enjoy the view during your picnic at Bradley Head.  Guided tours for military fortifications are available for Middle and George Head and if you want secluded beaches as well as aboriginal sites, proceed to Dobroyd Head.
Yuraygir National Park
Famous for its undeveloped coastlines, Yuraygir National Park has the longest stretch of such shoreline in New South Wales.  People come here for its isolated beaches, dramatic cliffs, heaths, wetlands, lagoon, and rivers. Within the national park is the Angouri Surfing Reserve — Australia's best right-hand point breaks.
Its waters are great for swimming, fishing, kayaking, and of course, surfing. Within the forested part of the park are tracks and trails for hiking; there is a lookout to spot migrating whales as well. While enjoying your walks or picnic, you will be lucky to see squirrel gliders, eastern grass owls, Queensland blossom bat, and the endangered emus.
New South Wales' different national parks are not just for recreation activities but to have fun and enjoy life while coexisting with Mother Nature. From water sports to camping, find the park that suits you best for a wonderful time in New South Wales.
Curious to read more about New South Wales? Check out more of our posts on this region in our multi-post series Go Wild. Go NSW.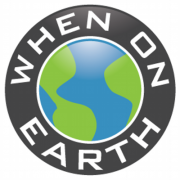 WOE Media
When On Earth Magazine is for people who love travel. We provide informative travel guides, tips, ideas and advice regarding places to see, things to do, what to taste, and much more for world travelers seeking their next dream vacation destination.