Go Wild. Go New South Wales!
Many travelers have Sydney scribbled in as a must-see place on their travel wish lists for its vibrant culture, laid-back modernity, and world-class beaches. However, any Syndey-bound dream would be incomplete without taking in the splendor of the surrounding New South Wales region.
From picturesque cliffs to bustling art scenes, New South Wales is home to an incredible array of landscapes and experiences. Australia's most populous region is one of the few places on Earth where you can feel oneness with nature amid breathtaking scenery in one moment and the ecstasy of celebration in cultured, easy-going cities the next.
All of December, we'll be profiling the sights and sounds of New South Wales in daily posts that will be added here. Check back often to discover unique places, offbeat things to do, and the various experiences that will make your New South Wales visit a trip of a lifetime.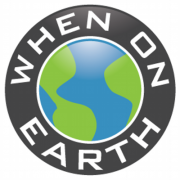 WOE Media
When On Earth Magazine is for people who love travel. We provide informative travel guides, tips, ideas and advice regarding places to see, things to do, what to taste, and much more for world travelers seeking their next dream vacation destination.