The Tallest File Cabinet In The World
In the middle of a field off Shelburne Street in Burlington, Vermont, there is a stack of 11 rusty file cabinets welded on top of each other. The file cabinet tower extends to over 40 feet high and contains a total of 38 drawers. Bren Alvarez, the artist responsible for this unexpected art installation, states that he intended the cabinet to have 38 drawers on purpose, representing the number of years of bureaucratic paperwork it took him to get his project going.
Built in 2002, Alvarez claims that his work is "the tallest file cabinet in the world." However this title is subject to debate, in consideration to another tall filing cabinet created by Samuel Yates, who holds a Guinness World Record for his seven-storey tall work installed in Napa, California.
Entitled "Untitled (Minuet in MG)," Yates' cabinet contains pieces of a 1974 MG Midget sportscar which was donated, shredded, steamrolled, photographed, bagged, labeled, numbered, and filed by weight from heaviest to lightest in milligrams (mg). On the other hand, Alvarez's cabinet is said to contain bird nests and other creatures who have made cozy little homes out of the steel compartments.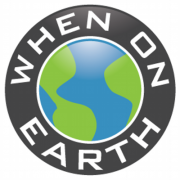 WOE Media
When On Earth Magazine is for people who love travel. We provide informative travel guides, tips, ideas and advice regarding places to see, things to do, what to taste, and much more for world travelers seeking their next dream vacation destination.