Which World Leader Should You Marry (or Befriend)? [Quiz]
Relationships are tough. How do you know when you've found the right person?
Fortunately, there are a few people out there whose every move is closely watched by the global media. They're called "Heads of State," and we have a wealth of information on their likes, dislikes, views, habits, and personalities. Answer a few questions to find out which global powerbroker will bring you lasting marital bliss.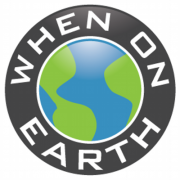 WOE Media
When On Earth Magazine is for people who love travel. We provide informative travel guides, tips, ideas and advice regarding places to see, things to do, what to taste, and much more for world travelers seeking their next dream vacation destination.