Witness the Never-Ending Naval Battle at Peasholm Park, England
Visiting the Peasholm Park in Scarborough during the summer isn't a good idea if you're looking for peace and quiet. Despite its seemingly tranquil setting, expect to hear booming and blasting by the riverside as the "smallest manned navy in the world" opens fire in the annual Battle of Peasholm, the longest-running simulated battle of all time.
This miniature naval bombings are a hit to locals and visitors, who have been watching this tiny war spectacle since 1927. When war broke out, the park started giving a history lesson by re-enacting the Battle of the River Plate, a historical naval combat that occurred in 1939 between German commerce raider Admiral Graf Spee and six British-commissioned battleships: three Royal Navy (RN) cruisers, HMS Exeter, Ajax and Achilles. Large-scale models of battleships are constructed every year just for this event.
BATTLE DATES
Enjoyed it? Share it!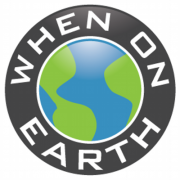 WOE Media
When On Earth Magazine is for people who love travel. We provide informative travel guides, tips, ideas and advice regarding places to see, things to do, what to taste, and much more for world travelers seeking their next dream vacation destination.