Weekend Web Finds: The Lego House, Corn Around the World and More
Here's what's hot and worth the read for this week. Wanna see Myanmar, Vietnam, or a city in Europe? These featured articles in the list could come in handy!
1. Airplanes Like Shooting Stars
Have you seen how planes land in one of the busiest airports around the world? Milton Tan made a stunning time-lapse video shot right at the restricted runway of Singapore's Changi Airport. You'll never know that one of the least sites we bother during travels could actually look this beautiful.
2. Ways to Stretch Your Budget
You already booked your flights and places to stay. You're all ready to leave for your trip, but your fingers stay crossed in hopes that you won't go overboard and run out of money in no time. It's better to stop wishing and  consider planning on ways that you could spend your money well.
3. America's Most Beautiful College Libraries
You'll literally drop your books once you see these photos of some university libraries with undeniably beautiful interiors. Check out the photos here.
4. The Lego House
Lego is at it again and the architect firl Bjarke Ingels just started to build (or maybe stack) the Lego House in Billund, Denmark. The Lego House which could be done in 2016, features a cafe, Lego store, gallery and more. See how the Lego House will look like through this video.
5. Europe's Cheapest and Most Expensive Cities
What city do you think is most expensive, Paris or London? Find out here.
6. How the World Eats Corn
Corn is everywhere, but how do each country grill it? Know what their yummy recipes are through this infographic.
7. Myanmar Itinerary
If you wanna go to Myanmar, but not quite sure what to expect to see in this country, check out this blog post from Act of Traveling.
8. 14 Intriguing Museums in North America
And you don't call them intriguing for nothing! There's a museum for sex, for Spam (yes, the canned meat) and for more unexpected stuff which you might be interested to see. Read the whole list here.
9. Vietnam for Hikers
EasyHiker gives out 6 recommended places in Vietnam where you can hike to see stunning landscapes and diverse wildlife. Read the full article here.
10. How to Find Real Italian Olive Oil
Don't you know there could be fake olive oil? And what's worse, it might be in that bottle you often buy from the market. So if you wanna know what are the qualities of a real, healthy olive oil, read this.
And lastly, don't forget to visit our Facebook and Twitter page.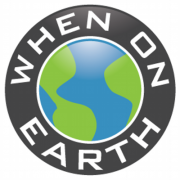 WOE Media
When On Earth Magazine is for people who love travel. We provide informative travel guides, tips, ideas and advice regarding places to see, things to do, what to taste, and much more for world travelers seeking their next dream vacation destination.