Weekend Web Finds: "How Well Do You Know America?", Europe's Cowboy Country, and More
How's your Halloween? The horror show and trick or treats are over, and let's go back to what matters here: travel! Check out our Weekend Web Finds to warm up that soul eager to wander.
1. Walkable Cities: Riding the Rails from Budapest to Amsterdam
Go, See, Write's Michael Hodson explored six amazing cities in Europe for two months – all traveled by train. Traveling by train might be slower than by a plane, but this blog post will convince you that it isn't, especially if there are many breathtaking sights to see.
2. The World is Scary
Is the world really that scary? If you dare, you can go around the world with Ott's World's photos of abandoned places. Each photo possesses a thousand stories that could be a real slice of history or just a horror piece from your imagination.
3. 10 Best Food Finds in France
Leah Travels gives you ten delicious finds around France. Feast your eyes with the photos here, and guard your tummy!
4. Practical Tips for Road-Tripping with Dogs
If your furry little (or huge) friend is about to put his paws in a road-trip adventure, it's normal to go on a bit of a panic and worry. Traveling with pets can be tricky but this interview about traveling with pets could give you the answers to your frequently asked questions.
5. Autumn Market Colors, Cazenovia, New York
Going to local markets can give you a fun experience right away just by looking at the beautiful produce and the colors that turn the place into a scene that just came out from brightly-colored cartoon. Find out here the amazing fall colors captured and what to see in Cazenovia's market.
6. 11 Essential Tips for Overcoming Fear of Traveling
Many people want to travel but there are things that stop someone from starting this experience. First on that list of obstacles is fear like fear of flying, fear for safety, and so on.  Know what you really want to do and read these tips to know how to overcome those fears.
7. The 10 Most Extreme Winter Sport Experiences
Snow kayaking, shovel racing, and ice diving, anyone? These sure sound extreme but for the daredevils, these extreme winter sports are the reasons why winter exists. Know these ten sports here.
8. The Geographical Origins of Deadly Diseases
Gulp. Animals aren't the only ones focused on whenever there's a deadly virus spreading. It looks like the specific location is also important to be mentioned. Ever wonder where some of the world's deadly diseases come from? See them here.
9. How Well Do You Know America?
If you're sure you know America, then answer this quiz. Let's see what you've got!
10. Welcome to Europe's Cowboy Country
The word "cowboy" by any chance can't be connected at all to Europe – not. Find out what is Europe's cowboy country here.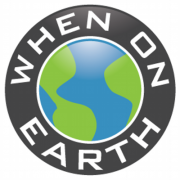 WOE Media
When On Earth Magazine is for people who love travel. We provide informative travel guides, tips, ideas and advice regarding places to see, things to do, what to taste, and much more for world travelers seeking their next dream vacation destination.