Visit the Sea Monster Museum in Bildudalur, Iceland
Are sea monsters real? Perhaps a visit to Iceland would make up your mind.
In the past few centuries, over 200 witnesses who lived in the Western fjords of Iceland claimed to have seen sea monsters with their own eyes. Several written accounts of such sightings are found all around the country, but a significant number comes from the village of Bildudalur. This small fishing village, with a population of less than 200 locals, is famous for one thing: the beautiful Arnarfjordur fjord, the hot spot for sea monster sighting.
The Sea Monster Museum was built to collect and exhibit information about these sea monster sightings for public scrutiny. Funny thing is, most skeptics who enter the museum leave convinced. Upon entering the museum, you'll find yourself a large room that feels like an old scholar's study. A cylindrical bookshelf filled with books, publications, photos, figurines, and other paraphernalia regarding the existence of sea monsters. Videos are shown onscreen of eyewitness interviews juxtaposed with scientific investigations. But the main highlight of the museum is an interactive digital map embedded on a round table. To operate the map, spherical shells must be moved around the map and placed on a particular site or region, at which a gallery pops out displaying the eyewitness account that took place there.
Since none of these creatures have yet been captured and examined, sea monsters still remain an enigma. But for anyone who dares to pursue this study, now you know where to start.
Thumbnail Photo by Hjörtur Smárason via Raving Ravens
Photos from the Official Site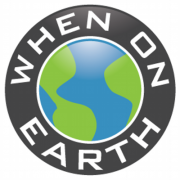 WOE Media
When On Earth Magazine is for people who love travel. We provide informative travel guides, tips, ideas and advice regarding places to see, things to do, what to taste, and much more for world travelers seeking their next dream vacation destination.