Unbelievable Aerial Shots of the Volcanic Rivers in Iceland
Paintings? Nope. Just shots of some volcanic rivers in Iceland. These surreal photos were taken by Russian photographer Andre Ermolaev from way up in the air.
Iceland is home of  some 30 active volcanoes and enormous glaciers–no wonder it's called "The Land of Fire and Ice." For all its worth, this combination isn't so bad at all, especially as it can create massive pieces of breathtaking abstract art in real life. Ermolaev's fantastic shots show rivers flowing through beds of volcanic ash resulting to "an inexpressible combination of colors, lines and patterns".
Let the photos do the talking.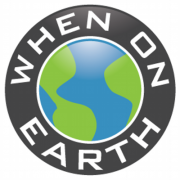 WOE Media
When On Earth Magazine is for people who love travel. We provide informative travel guides, tips, ideas and advice regarding places to see, things to do, what to taste, and much more for world travelers seeking their next dream vacation destination.