Colorful Umbrellas Float Above the Streets of Agueda, Portugal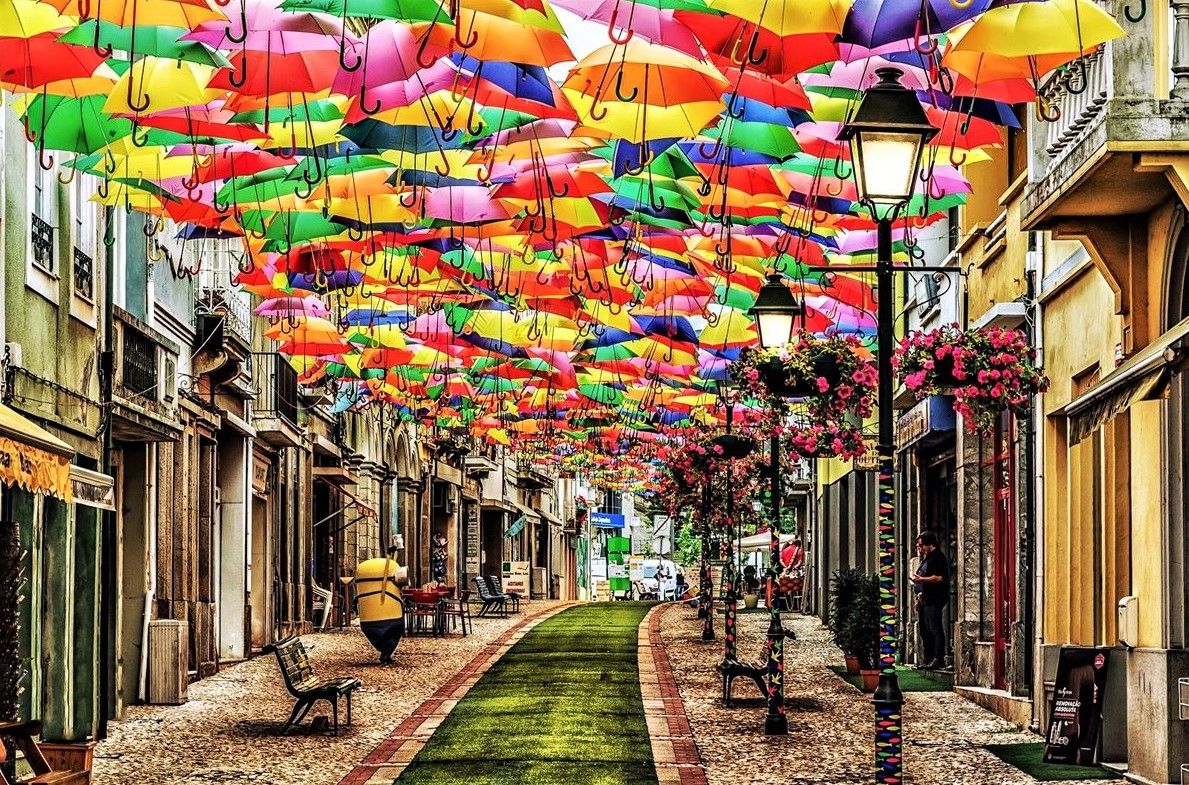 Even when it rains you'll still remain dry while walking in the streets of Agueda, Portugal. Thanks to the hundreds of colorful umbrellas suspended in the air, tourists can traipse merrily in the city streets no matter what the weather.
The Umbrella Sky Project by Sextafeira Produções first hung this colorful installation over the Aguedan skies in 2012. Photos of the floating umbrellas got quite viral over the internet, sending many tourists to walk down Portugal's most colorful street for themselves.
Later, the art group made a comeback using a new palette of umbrellas for a different effect. The result is a vibrant shower of color over the cobblestone floor. In some parts, umbrellas with prints are hung to create playful shadows on the streets below.
They say it's a truly magical experience walking down the colorful street yourself. Take the crowd's advice and drop by Agueda if you can!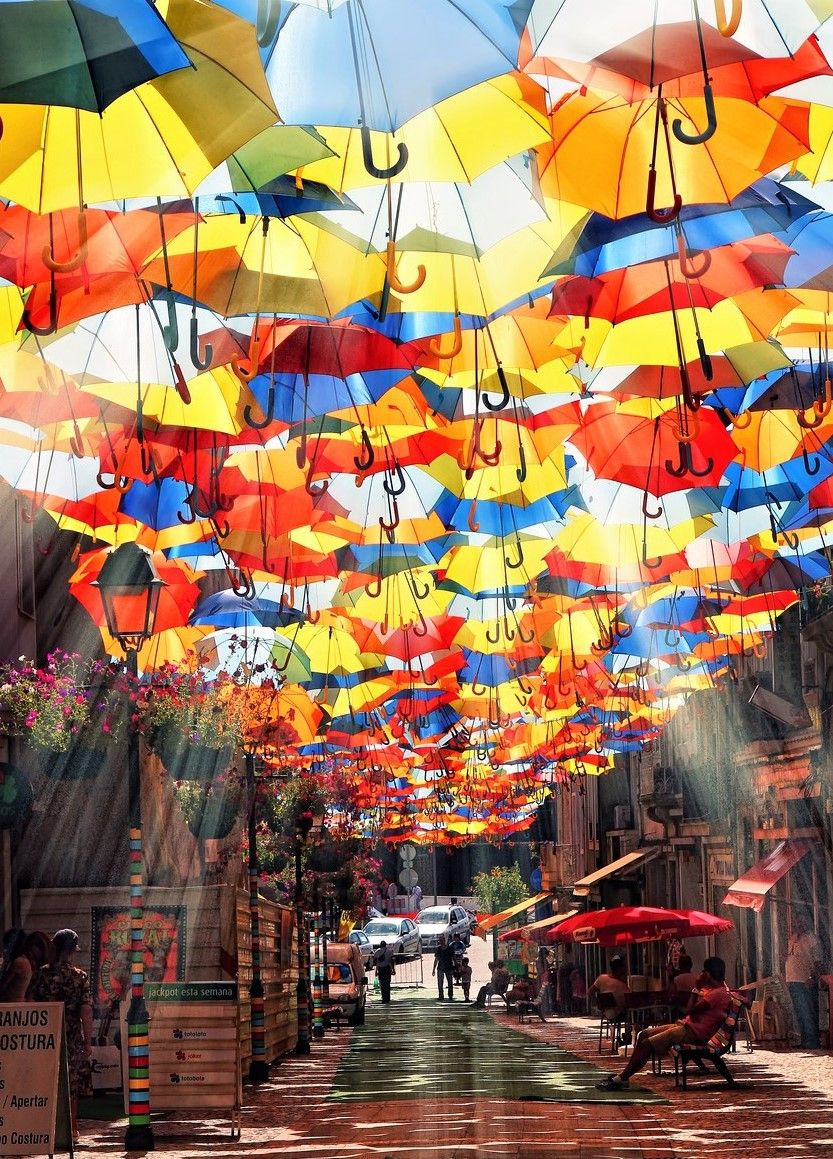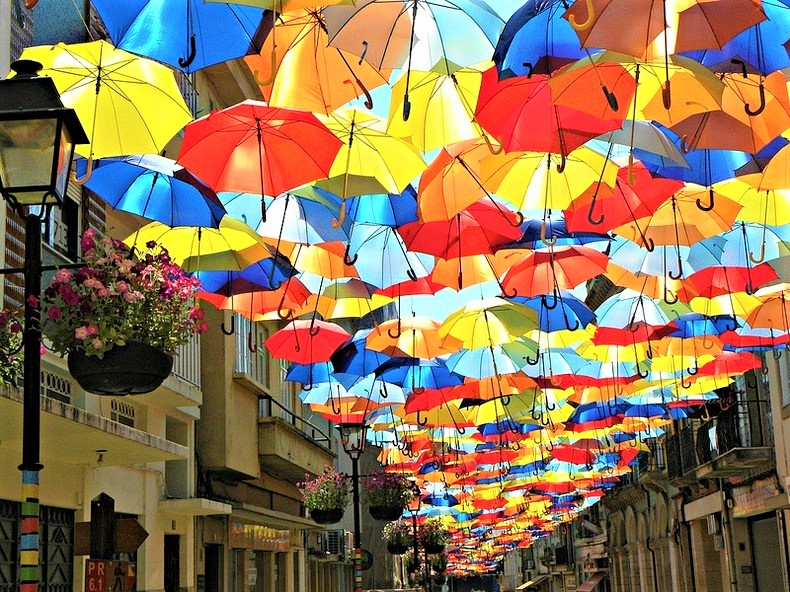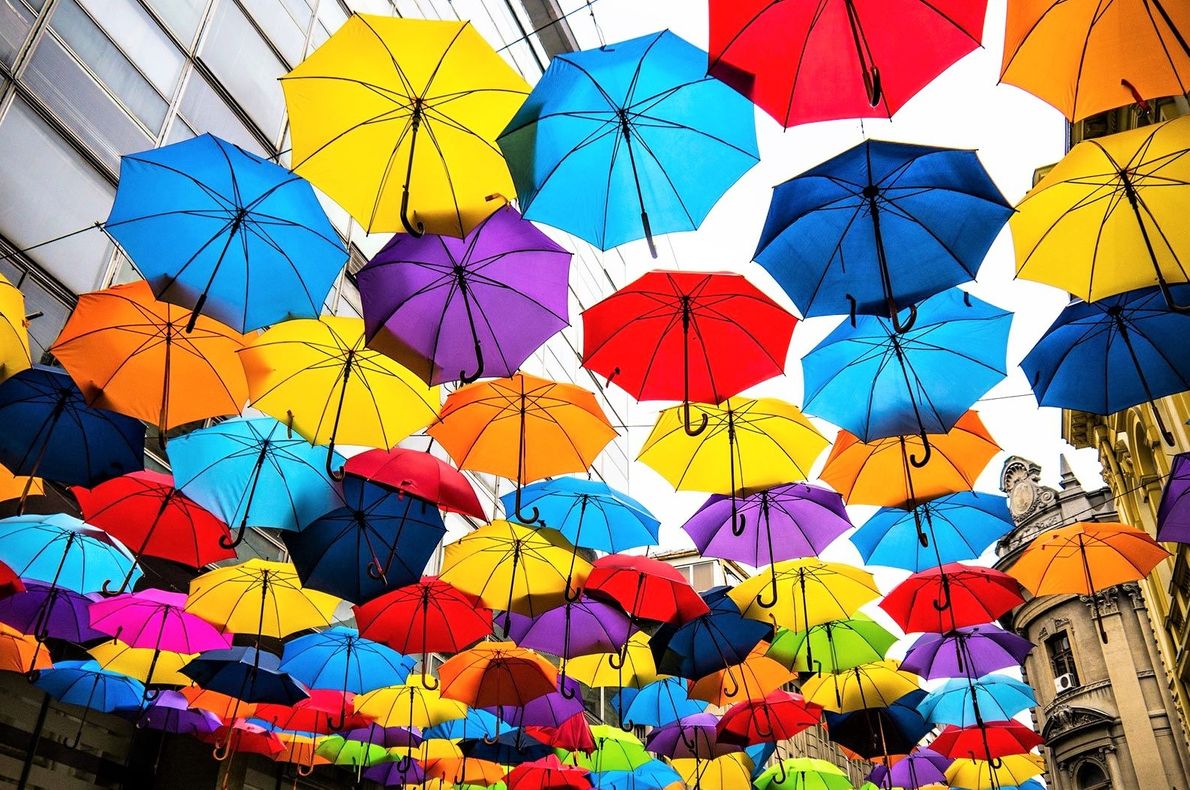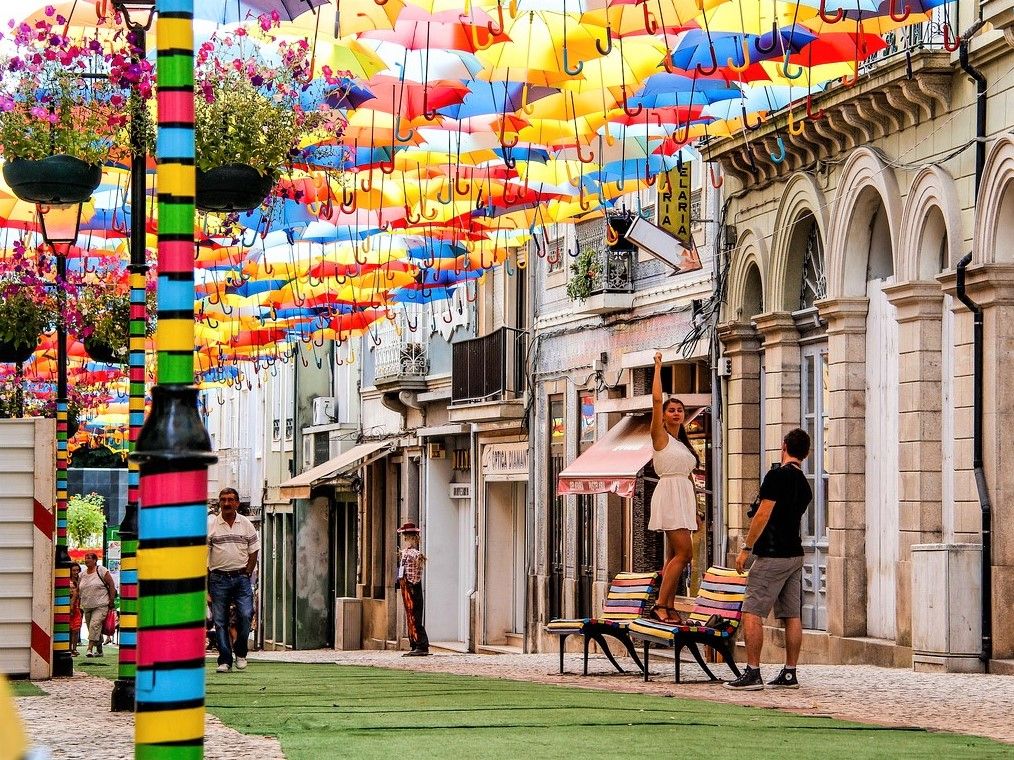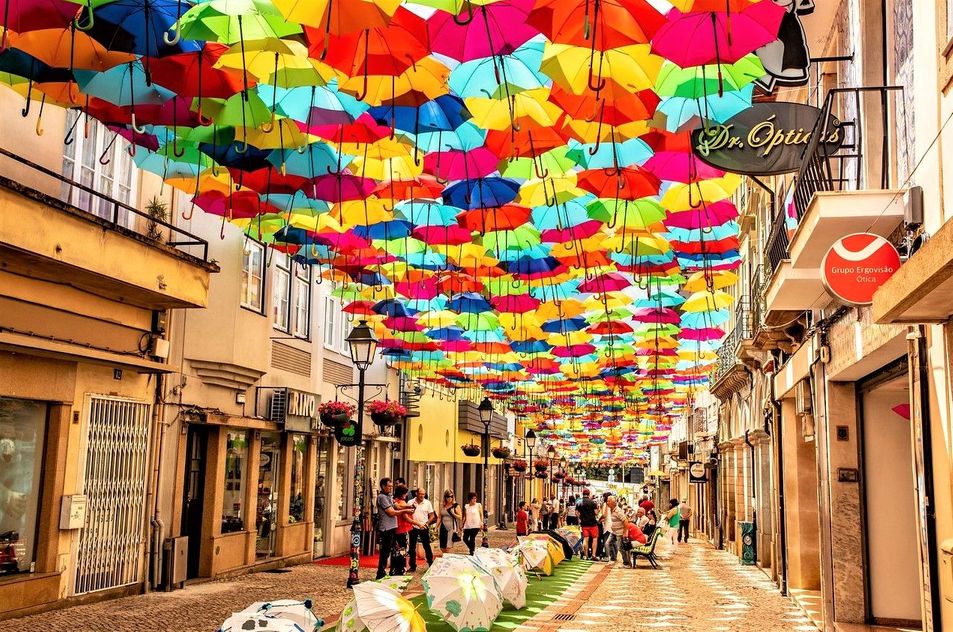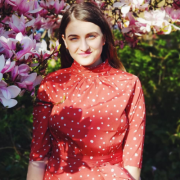 Kailey Wright
Kailey is a travel writer currently based in New York, but mostly on the move. She loves sharing interesting stories from her experiences with the local culture, food and adventure activities through her writing. When she is not eating french fries and sipping wine, you can find her traveling to different areas, capturing new stories, teaching yoga, or working on her helicopter license.