The Ugliest Wins in UK'S Gurning Competition
Move over beauty pageants. The world has enough of beautiful faces, so why not shift the focus to the other side of the coin? In the UK, a contest which is a rural English tradition lets the participants take control of their faces in order to get that ugliest yet photogenic shot. They are popularly known as "gurning contests", or a contest where you'd expect distorted faces. Gurning contests are notably held annually at the Egremont Crab Fair which happens on the third Saturday of September to celebrate the region's autumn harvest of crab apples.
Other than gurning contests, this event is also known for its unusual activities like greasy pole climbing and pipe smoking competitions. The Egremont Crab Fair claims to be one of the oldest fairs in the world for its origins date back to 1267, when King Henry III granted the fair a Royal Charter.
Even though the fair has been long celebrated, the origins of the famous gurning competition is unknown. The Cumberland Paquet in 1852 though, has described this activity an ancient tradition.
Moreover, the odd activity was said to be already a part of the crab fair's beginnings because the crab apples' bitterness cause people's faces to distort.
The gurning competition is first done by conducting contests in some villages. Before people start, they frame their faces through this thing they call "gurnin' through a braffin", or a horse collar. With their faces framed, they start pouting, crossing their eyes, squinting, frowning, and stretch every face muscle they can flex to show off how ugly they are. Jutting the lower jaw as far forward and high as possible is a classic gurning move you'll definitely not miss. The classic move is easily done by participants with no teeth for they can move their jaws go further up, making their noses almost covered by their lower lip.
A four-time world champion, Peter Jackman, went overboard and purposely had his teeth removed to make his face more flexible in order to raise his chances of winning. We guess you can call that true dedication. Can you imagine doing this for the sake of gurning?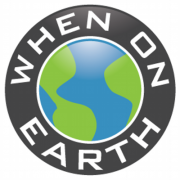 WOE Media
When On Earth Magazine is for people who love travel. We provide informative travel guides, tips, ideas and advice regarding places to see, things to do, what to taste, and much more for world travelers seeking their next dream vacation destination.