Travel Back to the Prehistoric Times in Valle de la Prehistoria, Cuba
You might be bored and want something random to do. Why not head out and go have a fun time at the park? No, not the park where you go for family picnics. Better go to the one in Cuba which is an odd thing to see because the park is not the place where you'd like to relax, but a place where you can warp back to the prehistoric times – complete with dinosaurs. Valle de la Prehistoria is Cuba's own Jurassic Park.
Valle de la Prehistoria is 11 hectares of prehistoric-themed tourist attraction with over 200 life-sized dinosaurs and cavemen. That's huge enough to make you feel that you've really gone back to the time where everything's full of vegetation, less urban infrastructures and technology. The area is split up into different areas with geological epoch divisions from Paleozoic to Mesozoic to Cenozoic times, man-made waterfalls, and the green fields populated by 227 statues representing 59 different species like dinosaurs, mammoths, felines, and early cavemen.
One of the must-sees in Valle de la Prehistoria is the 12-meter-high Cro-magnon that will welcome you once you go in the park's entrance. Something worth knowing is that all sculptures are made by the inmates of a local prison.
Valle de la Prehistoria is located at Cuba's Baconao Park which is just 20km from Santiago de Cuba. Besides the dinosaur park, Baconao Park also has a collection of 2,500 miniature car models and a museum dedicated to the attack on Moncada. You can even visit Granjita Siboney, the farm known to be the place where Fidel Castro and his rebels planned the July 26th movement.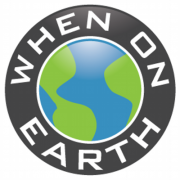 WOE Media
When On Earth Magazine is for people who love travel. We provide informative travel guides, tips, ideas and advice regarding places to see, things to do, what to taste, and much more for world travelers seeking their next dream vacation destination.