Travel Around Mexico for a Moment with "Fotogramas"
Wanna travel around Mexico for 3 minutes and 27 seconds? Watch Erick Flores Garnelo's "Fotogramas", a collection of real-life bits around Mexico. The first thing you'll love about the video is the creative quick "swipe-like" transition coming from all directions in each scene – as if you're actually traveling, moving your eyes and turning your head around to see every happening. The video was shot in several Mexican locations including Guadalajara, Veracruz, Chihuahua, Mexico City, Cancún, Tijuana, Santa María del Oro, Melaque, and Mazamitla. Every frame shows you the dull to fun moments you'd probably see in Mexico such as beautiful lakes, towering churches, street dancing, old people people-watching, statues, friends diving, the beach, the sunset, and every little thing that makes us realize how traveling gives us a unique memorable experience every time we step in a new area or in a place we've already seen a few times. It won't be surprising to feel like going to Mexico after watching, isn't it?
Want more? Go here if you want to see more of Garnelo's works.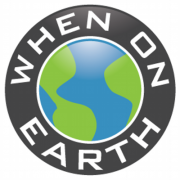 WOE Media
When On Earth Magazine is for people who love travel. We provide informative travel guides, tips, ideas and advice regarding places to see, things to do, what to taste, and much more for world travelers seeking their next dream vacation destination.