There's No Stopping Tony the Fridge From Running
Fighting for a cause is great and many people go to any possible extremes for that cause. Tony Phoenix-Morrison, who became famous worldwide and overnight in almost 17 countries, is now known as 'Tony the Fridge'. 49-year-old Mr. Phoenix-Morrison comes from Hebburn, South Tyneside, England with a mission of raising great amounts of funds for the Bobby Robson Foundation. How? That's by running full marathons with a fridge on his back that weighs 93lb.
By taking up such extreme challenges, Tony, unlike general expectations, is not trying to show off his strength. He's simply trying to raise funds and awareness for the battle against cancer. Tony has lost many dear ones to cancer which makes the cause close to his heart. He believes that by taking up such a challenge, he in a way tries to endure the pain and struggle that cancer patients do.
Tony's friends describe him as an ultra-runner, which gave him the idea to do something different in order to raise funds for the foundation. The concept of 'Tony the Fridge' originated in the year 2011 when he took up his first challenge of running the Great North Run with the fridge on his back. He completed the run within three hours, but those three hours were not really the great ones for him. After the initial 11 miles, Tony had lost both of his calves and ended up in a bad state. As he described, just completing the run was a great relief for him. He also said that he should never have run with the fridge after his first attempt to run with kettlebells in a sack, which damaged his lower back.
Then in May 2012, Tony completed the Marathon of the North successfully with the fridge on his back. The '30 Great North Runs in 30 days' is considered to be his most epic challenge up till now. The marathon consisted of 29 days of run-up to the Great North Run and the 30th day was the actual Great North Run. This challenge was the one that helped Tony raise the highest amount of funds for his foundation. For the record, Tony has by far completed about 10 such marathon challenges with the fridge on his back.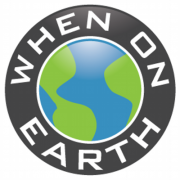 WOE Media
When On Earth Magazine is for people who love travel. We provide informative travel guides, tips, ideas and advice regarding places to see, things to do, what to taste, and much more for world travelers seeking their next dream vacation destination.