There's No More Love for Elvis in Las Vegas
There was a time when tourists from all over the world flocked to Las Vegas just to see tribute shows for the King of Rock and Roll. Elvis drove massive traffic into the city, prompting businessmen to build museums and shows dedicated to his persona and body of work. However, it seems that times are indeed changing, as Elvis' popularity is quickly declining. 
Graceland Presents Elvis, quite possible the biggest exhibit in Vegas featuring The King, closed down in February after failing to draw in visitors to its museum, wedding chapel, and even its theater. 
It wasn't only Graceland that met its maker, as a number of Elvis-themed establishments also saw a decline in the number of visitors. The Low attendance of Viva Elvis Cirque du Soleil resulted in it being cancelled in Las Vegas in 2012 after only a 2-year run. Successful Vegas shows run for decades, like the Mystere, which started in 1996. 
Even impersonators seem to be suffering from Elvis' decline in popularity. Ted Payne, an Elvis impersonator for many years, says that business has slowed dramatically since he started taking pictures with tourists for tips just 6 years ago.
"When I first started out, I wouldn't get out of a bed unless I [could] make at least $150," he says. "Now, these days, $50 is a great day."
Even online gaming operators seem to have pulled Elvis games from their roster of titles. Gala Bingo, one of the biggest online gaming providers in the world that features pop culture-themed games, no longer has an Elvis game despite The King having several casino titles made after his brand more than a decade ago.
The decline in Elvis' popularity can be attributed to the over-saturated presence that he had in Sin City. There are, after all, multiple museums and galleries dedicated to him, and hundreds of impersonators roaming around The Strip or doing shows. The overexposure of Elvis in one city burned out the icon's appeal, even if The King remains popular all over the world.  
Today, people go to Las Vegas for many different reasons but it certainly isn't solely for Elvis anymore. Apart from gambling, people go to attend huge events such as the Amazing Las Vegas Comic Con, or to participate in athletic activities such as marathons or bicycle runs.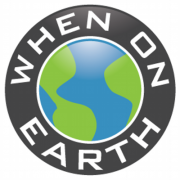 WOE Media
When On Earth Magazine is for people who love travel. We provide informative travel guides, tips, ideas and advice regarding places to see, things to do, what to taste, and much more for world travelers seeking their next dream vacation destination.