The 14 Most (and Almost) Useless Passports Around the World
Thinking how unlucky you are because of the limited number of countries you can visit without a visa? Well, if you hold any of these passports in the list, we'll understand. If not, you better kick yourself awake and be happy with what you have. Here are the useless passports around the world.
Russian Empire Passport
The Russian Empire was a state that existed from 1721 until overthrown in 1917. Then here comes Anton Bakov, a Russian politician, businessman, traveler, writer, human rights activist, and monarchist. He decided to declare the reestablishment of the Empire, putting all current Russian states as a part of its territory plus the entire continent of Antarctica and some territories under Japan, the United Kingdom, the USA, and other nations. Bakov appointed himself as the Prime Minister and his empire continues to issue its own passport until now.
World Passport
Recognized by not even one nation in the planet, the World Passport is still issued and currently possessed by a few thousand people around the world. The World Passport is administered by a Washington-based non-profit organization called the World Service Authority and ten-year passports can be bought for around US$100. The passports were first introduced to the public in the 1950s by a former Broadway actor and former World War II bomber pilot, Gerry Davis, as a way of giving stateless people and refugees access to identification that can be used to cross international boundaries.
Republic of Biafra Passport
The name Biafra surely doesn't ring a lot of bells but this secessionist state has been existing since 1967. Its inhabitants is mostly the Igbo people who lead the secession due to economic, ethnic, cultural, and religious tensions among the various people of Nigeria. Thus, the new state was formed together with a passport issued to its people. Unfortunately, these passports are not internationally recognized at all.
North Korean Passport
The North Korean passport isn't totally useless, unless the holder has an exit visa granted by the government. Not having one makes international travel completely impossible for a North Korean citizen. Moreover, the passport is visa-free for only 10 countries.
Somaliland Passport
Somaliland is a self-declared state internationally recognized as an autonomous region of Somalia. It has its own currency, an effective bureaucracy, and a trained army and police force. It has even enters into legal contracts and diplomatic relations with the United Nations, the Arab League, the European Union and nations such as Britain, America, and Denmark. However, not even a single foreign government has recognized the self-declared state as a real, official state. Thus, passports issued from the state can only be used to travel to 8 countries, all requiring a visa.
Transnistria Passport
Transnistria is a partially recognized state located mostly on a strip of land between the River Dniester and the eastern Moldovan border with Ukraine. Its passport can only be used to travel to Abkhazia and South Ossetia.
South Ossetia Passport
South Ossetia is a partially recognized state in the South Caucasus, located in the territory of the South Ossetian Autonomous Oblast within the former Georgian SSR. South Ossetian passport is only recognized by Russia, Nicaragua, Venezuela, Nauru, Tuvalu, Abkhazia, Nagorno – Karabakh and Transnistria.
Abkhazia Passport
Considering itself as an independent state, Abkhazia is a partially recognized state controlled by a separatist government on the eastern coast of the Black Sea and the south-western flank of the Caucasus. The only countries that recognize its independence are Russia, Nicaragua, Venezuela, Nauru, South Ossetia, Transnitria, and Nagorno-Karabakh.
Nagorno Karabakh Passport
Just like the other partially recognized states, Nagorno-Kabarakh separates itself from Azerbaijan due to the unresolved dispute between the country and its ethnic Armenian majority. Negotiations have so far failed to produce a permanent peace agreement and Nagorno Karabakh's status remains unrecognized by other nations. Its passport can only be used for travel to South Ossetia, Abkhazia, and Transnistria.
Palestine Passport
Palestinians may have the opportunity to travel visa-free to only 12 countries. The short list of countries Palestinians can travel to may be the worse yet but their current situation and the fact that there are no current usable airports around the Gaza strip makes travel even more challenging.
Sudanese Passport
Sudanese Passports can currently visit 7 countries visa-free.
Sri Lankan Passport
For Sri Lanka, its passport can be used for a visa-free travel to only 13 countries.
Somali Passport
According to the 2015 Visa Restrictions Index, holders of a Somali passport can visit 30 countries and territories visa-free or with visa on arrival. However, for visa-free only traveling, the passport can only be used for 5.
Afghan Passport
Afghan can be used for visa-free travel in 7 countries and territories such as Cook Islands and Pitcairn Islands.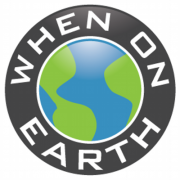 WOE Media
When On Earth Magazine is for people who love travel. We provide informative travel guides, tips, ideas and advice regarding places to see, things to do, what to taste, and much more for world travelers seeking their next dream vacation destination.