A Swimming Pool Filled with Diet Cola
You've heard of beer pools and wine pools — what about a cola pool?
American artist Mike Bouchet ventured this idea in 2004 when he filled an abandoned pool in California with 100,000 liters of diet cola. A part of his cola-based art exhibition, the Flat Cola Pool was presented along with the Cola Fountain (like a water fountain, only filled with diet cola), several artworks using diet cola as paint, and a film festival of sorts arranged by the artist himself.
The Flat Cola Pool is by far the world's largest diet cola volume. Acquiring this much cola was
apparently not a problem for Bouchet, who started making his own cola in 2004. The pool, in line with the exhibition, opened in July 2010, and is most likely expired by today.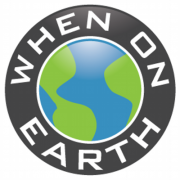 WOE Media
When On Earth Magazine is for people who love travel. We provide informative travel guides, tips, ideas and advice regarding places to see, things to do, what to taste, and much more for world travelers seeking their next dream vacation destination.