Survival Month on WhenOnEarth
"We need the tonic of wildness… At the same time that we are earnest to explore and learn all things, we require that all things be mysterious and unexplorable, that land and sea be indefintely wild, unsurveyed and unfathomed by us because unfathomable. We can never have enough of nature." -Henry David Thoreau
What draws the likes of Henry David Thoreau, Bear Grylls, Christopher McCandless, and tens of thousands of hikers, campers, climbers, trekkers, trailblazers, adventurers, and explorers out into the wilderness is, indeed, mysterious. But strangely, you know it gets to you too. Every now and then, we enjoy escaping the bustle of civilization, to live simply by roughing it, setting up camp in high and remote places. It is invigorating to be surrounded and overwhelmed by unfathomable nature.
This month on When On Earth we'll be covering all that pertains to enjoying and surviving the wilderness. Check back daily for new posts covering unique outdoor destinations, hiking trails, adventure stories, and nifty survival gear sure to delight the wild-at-heart.
We'll also be giving away some pretty cool prizes!
To make sure you don't miss a post, follow us on Facebook and Twitter or subscribe to our RSS feed.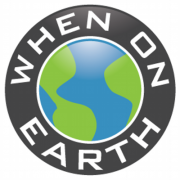 WOE Media
When On Earth Magazine is for people who love travel. We provide informative travel guides, tips, ideas and advice regarding places to see, things to do, what to taste, and much more for world travelers seeking their next dream vacation destination.