Strangest Banned Items Around the World [Infographic]
We've researched unusual customs regulations and banned items around the world and came to some interesting discoveries:
Saint Lucia and Sierra Leone both ban Japanese shaving brushes, thanks to an anthrax scandal in the early 1900s
Tunisia prohibits the import of pencils
Italy only allows shipments of toys if they're made of wood
If you didn't, read on to discover more crazy customs regulations from around the globe.
Thank you to Barrington Freight – International Freight Shippers, for compiling this awesome info.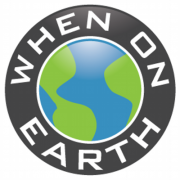 WOE Media
When On Earth Magazine is for people who love travel. We provide informative travel guides, tips, ideas and advice regarding places to see, things to do, what to taste, and much more for world travelers seeking their next dream vacation destination.