Solve the World's Largest Crossword Puzzle in Lviv, Ukraine
Explore the historical city of Lviv (also known as Lvov), Ukraine by solving this humongous crossword puzzle.
Imprinted on the side of a 30 meter tall apartment building, the world's biggest crossword puzzle consists of 19 squares across and 34 squares in height. This attraction was built in an effort to boost the tourism in Lviv, a World UNESCO Heritage site since 1998.
With around 80 clues scattered across the city, it takes as much leg power as brain power to complete the crossword puzzle. The clues are hidden in major landmarks where visitors can learn more about Lviv's history while trying to mark the large crossword in their minds, square by square. To find out the answers, tourists stand in front of the building at night and watch the letters appear in black light, invisible in daylight.
The only catch for foreign visitors: the hints are in Cyrillic alphabet. An extra challenge, if you ask us!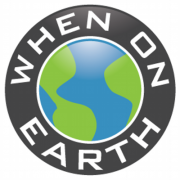 WOE Media
When On Earth Magazine is for people who love travel. We provide informative travel guides, tips, ideas and advice regarding places to see, things to do, what to taste, and much more for world travelers seeking their next dream vacation destination.