This Isolated Island is Home to the World's Most Extraterrestrial Adventure
Do you have any experience on off-road enduro motorcycles and love seeing amazing sights? Yes, yes? Well, there's something that you should know ASAP before someone else reads this and your chance to bike around this odd island slips away. We all know no one wants any time wasted so read on.
Here's what you need to know:
Socotra Island is odd and you really should go there
Does the name "Socotra" ring a bell? If it does, you deserve a high-five for knowing the most alien-like place on Earth. If you haven't heard or read the name before, you better write this on your travel bucket list right now. The reason? This isolated island has been hiding a unique ecosystem, from weirdly-shaped trees to never-before-seen animals.
Socotra Island is an offshore territory of Yemen which lies at the crossing of the Indian Ocean and the Arabian Sea. You can notice this island near the "horn" of Somalia when you look closely at the map.
What shouldn't be missed in this UNESCO-certified World Natural Heritage Site are the bottle trees, the cucumber trees, the various types of frankincense, and the iconic Dragon's blood trees. Also see the terrestrial reptiles, birds, spiders, and scorpions. Dare yourself to see all of these — even if you fear some — for everything's worth the trip and you'll never see any of these unique florae and fauna anywhere else but in Socotra.
This eco-tourist site is even way far from being a popular tourist site — and that's great. Infrastructures are limited, tourists aren't overwhelming and the environment makes you feel like you've gone back in time.
You can explore Socotra from east to west — by motorbike
So if you're on a secluded island, together with a few adventurous travelers, what do you do? Do something offbeat and travel across Socotra island by riding a motorbike. And it isn't just any kind of bike, but an enduro KTM 450EXC. Light yet high-tech and powerful, this bike is your best friend if you're already itching to drift curves and jump over obstacles while enjoying Socotra's otherworldly beauty.
Take note that you're going to bike along with none other than the couple behind "Alive", Cosmin Voicu and Ana Cinca. And guess what? You'll be a part of the first team of motorbike explorers in Socotra. Things are going too awesome here, aren't they?
During the adventure, expect to stop over and swim in Di Lishah beach, witness the green Ayaft Gorge, meet mountain Socotrans, pass through Fermhin forest, see the Dragon Blood trees at Diksam Plateau, watch the Indian Ocean coastline, set camp on the Amok beach, dive in the underwater heaven of Dihamri Marine Reserve, be amazed by Hoq cave's mineral formations, see Homil Plateau's Frankincense trees, swim in the turquoise waters of Detwag lagoon, relax on the sandy beaches of Sh'uab, and wrap up the whole amazing adventure by flying over the island on a hot air balloon.
You might be filled up with excitement from this one-of-a-kind adventure's details and if you're curious or willing to join the trip then visit Alive. The details you need to know from the full itinerary to booking prices are all there. Non-riders are also welcome!
Take note that the riders allowed in the trip are limited up to 5, so you better book now to never miss this 10-day ride across Earth's alien island.
Bonus info:
Alive aims to help boost Socotra's tourism and change travelers' perceptions about places that were described as "dangerous" by the media. 10% of the profits go to community and preservation projects on Socotra.
Other than Socotra, expect to meet the same team in other untouched locations like Namibia, Borneo, Luzon, Bhutan, and more.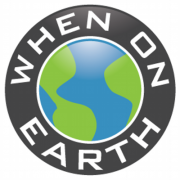 WOE Media
When On Earth Magazine is for people who love travel. We provide informative travel guides, tips, ideas and advice regarding places to see, things to do, what to taste, and much more for world travelers seeking their next dream vacation destination.