York's Scented Guidebook Lets You Experience The City Using Your Nose
Science attests that among the five senses the sense of smell is most strongly linked to the retention of memories. The medieval city of York in UK has tapped into this fact and produced its first ever scented travel guide, featuring local smells that can only be whiffed in York.
Accompanied by delightful images and useful information, the guidebook entitled Smell York entices its readers with the authentic aromas representing its most popular attractions and destinations. As travelers turn the pages of the book, they will be greeted by the tantalizing scents of afternoon tea, cream cakes and scones, wild heather on the North York Moors, luxurious world-class chocolate, and blooming fields of daffodils in spring. Yet some unexpected smells are also infused within the book, like that of coal, steam and oil from the railways, gunpowder reminiscent of Guy Fawkes, strong Yorkshire cheese, and even the sulfuric aroma of the city's most famous ghosts.
To create the travel book, a team of scent engineers first analyzed a selection of smells associated with York, and using the latest technology  infuse the aromas onto the pictures in book. Recreating the scents was challenging and required creativity. For instance, the York Racecourse was perceived as "a combination of horse hair, hoof oil, grass and fruit punch." And to depict the smell of York's two most restless ghosts they combined the stench of rotten eggs with the fragrance rose, a smell reminiscent of graveyards.
The unusual scented guide is available for free at the Visit York Visitor Centre in the city. You can also request for a copy by emailing [email protected].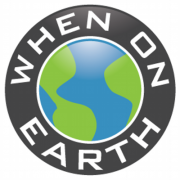 WOE Media
When On Earth Magazine is for people who love travel. We provide informative travel guides, tips, ideas and advice regarding places to see, things to do, what to taste, and much more for world travelers seeking their next dream vacation destination.