Skydive in a Glass Flight Chamber in Prague, Czech Republic
Want to try skydiving but are afraid of parachute failure? Simple, go skydiving without a parachute!
Note: unless you're after a Darwin Award, this advice applies to indoor skydiving only, like at the Skydive Arena in Prague, Czech Republic. There you can skydive in a giant glass bowl, which, while sounding cool, is made even cooler by the fact that it's the only circular glass flight chamber in the world!
It's attracting sky diving pros from around the world, where they perform the kind of team aerobatics that make even the Blue Angels seem dull. Here's a video:
Official site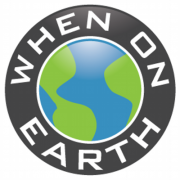 WOE Media
When On Earth Magazine is for people who love travel. We provide informative travel guides, tips, ideas and advice regarding places to see, things to do, what to taste, and much more for world travelers seeking their next dream vacation destination.