Send mail from an underwater post office in Vaunatu
When you drop by the South Pacific island nation of Vaunatu, don't fail to send your friends a waterproof postcard from the world's first underwater post office.
Located 50 meters offshore of Hideaway Island, three meters below the surface, is a small legitimate post office. Vanuatu Post's Underwater Post Office operates daily for usually about an hour since its launch in 2003. It's staffed by an official postal employee whose uniform is a snorkel and wetsuit.
Thousands of waterproof postcards have been sent by tourists from this marine mail station. Mail is stamped underwater using an embossing cachet and collected on schedule by trained scuba divers. They are then delivered to the non-aquatic central post office for delivery to destinations across the globe.
In the advent of SMS, e-mail, and all other means of digital messaging, snail mail is fading more and more into obscurity. But receiving post in your physical mailbox—especially if it's a waterproof postcard from an underwater post office—remains a special, incomparable experience.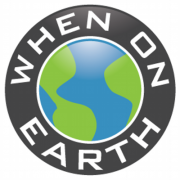 WOE Media
When On Earth Magazine is for people who love travel. We provide informative travel guides, tips, ideas and advice regarding places to see, things to do, what to taste, and much more for world travelers seeking their next dream vacation destination.