See This Huge Chick While It is Asleep in Nantes, France
There's a huge chick sleeping behind a bush, hurry! If you're thinking you'd find a hot chick, then that's not what we're talking about. It's a cute topiary that makes the people go "Aww", it's the Sleeping Bird Topiary made by Claude Ponti.
The sleeping bird, more known as  Poussin endormi (Sleepy Chick), is a massive sculpture all made of greenery and some additional metal accessories to complete its beak and feet. The Sleepy Chick is chilling in the botanical garden, Jardin des Plantes, located in Nantes, France.
The French artist, Claude Ponti, is an illustrator, painter, cartoonist, and writer who was known for his book, "L'Album d'Adele," a children's book he created for his daughter Adele in 1985. Besides creating illustrations for children's books and writing novels, he also has the skill in crafting topiary, and in this exhibition, you'll have the chance to see his leafy artworks up close together with his other works.
Other than Poussin endormi (Sleepy Chick), the exhibit features odd sculptures like a giant bench, flowerpots with faces, flying books, and mushrooms with faces hiding in the grassy fields.
So if you're in Nantes, France, and want to kill time, consider visiting this quirky outdoor exhibit. The exhibit will be on display until October 20 of this year.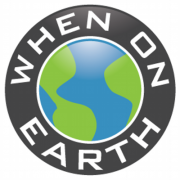 WOE Media
When On Earth Magazine is for people who love travel. We provide informative travel guides, tips, ideas and advice regarding places to see, things to do, what to taste, and much more for world travelers seeking their next dream vacation destination.