A Secret Wreckdiving Spot in Colorado River, USA
35 miles away from the lights of Las Vegas, Nevada lies Lake Mead which is one of the top freshwater diving destinations in the United States. What you'll see underwater is groups of marine animals such as the Large Mouth Bass, Blue Gill, Stripers, Catfish, Carp, Shad, Freshwater Sponges, and Freshwater Jellyfish. It's a whole new world when you dive in Lake Mead, but there's another world that you should see: the project remains of Hoover Dam. Wreck divers, you're all welcome.
Hoover Dam is a National Historic Landmark that stands more than 725 feet above the Colorado River, making it the highest concrete dam in the Western Hemisphere. It is also one of the USA's largest hydroelectric power facilities. Underneath this massive landmark is the construction remains such as cement tunnels and railroad tracks that were used to build the dam in 1931.
The dam that was first known as Boulder Dam was built to tame Colorado River, prevent floods in California's Imperial Valley, and generate electricity. Furthermore, it aimed to create more jobs during the Great Depression. Five years later, Lake Mead was created and the dam was completed.
The depths of Lake Mead can reach more than 500-feet deep in some places. Dive in 30-feet down the lake and you can already see some of the construction's remains like train tracks. Go deeper and you'll see a tunnel under the train hopper which is only recommended for advanced divers. You can also go to the Wishing Well Cove and the Crack. Both display amazing rock formations that add thrill to this maze-like diving experience.
More wrecks are available in the area like the PBY-5a Catalina plane crash that is still preserved since its crash in 1949, the B-29 Bomber, and the series of boat wrecks called the Wreck Alley.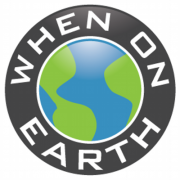 WOE Media
When On Earth Magazine is for people who love travel. We provide informative travel guides, tips, ideas and advice regarding places to see, things to do, what to taste, and much more for world travelers seeking their next dream vacation destination.