Run Like a Hero in the Annual Hero Run
Dating advice is generally outside the scope of TheAdvenTourist, but we will make an exception this one time, so listen up fellas. Chicks dig superheroes. They also love kids. The Hero Run offers you the chance to capitalize on both those weaknesses.
The Heroes run was created by the charity Pass It On Africa in 2005. Pass It On Africa helps build schools and support education in Africa, while helping blokes back in the UK impress members of the opposite sex with their tights and sensitivity towards global issues.
The races are fairly inexpensive to enter and are for a worthwhile cause. And even if you don't like helping others (we feel you), it's a good opportunity for you to at least put forth an appearance of a descent person.
Ladies running the Heroes Run: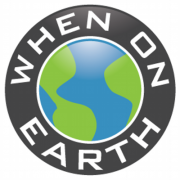 WOE Media
When On Earth Magazine is for people who love travel. We provide informative travel guides, tips, ideas and advice regarding places to see, things to do, what to taste, and much more for world travelers seeking their next dream vacation destination.