Ride an Ostrich in Oudtshoorn, South Africa
Ever wanted to ride a bird? Here's your chance!
The catch? One: it doesn't fly, and two: you might die. Deal?
We're serious. If you're in, head on to Oudtshoorn, South Africa, or what they call the Ostrich Capital of the World. There you'll find hundreds of these birds—some freely roving and some tucked safely in pens—in the many Ostrich Show Farms of the area. Commonly bred for leather and meat, these ostriches are raised to serve one more unusual purpose: fun.
Ostrich farms in Oudtshoorn are famous for their ostrich corrals, where you can hop aboard a live ostrich and dash across the plains for the ride of your life. That is, if you manage to stay onboard for more than 5 seconds. Ostriches can go as fast as 70 kph, and their claws are razor-sharp lethal, it's not cool to hitch a ride without insurance. The lucky ones got only bruises and scratches, sure, but the rest—well, we haven't heard from them.
Besides the ostrich derby, Outdtshoom's Show Farms have petting zoos that let tourists feed the gigantic birds and cuddle the birdlings. In-house specialty restaurants also exist to serve Ostrich Steak or the ostrich egg (capable of feeding 20 people), and local gift shops sell leather handbags, feather boas, and ostrich deli.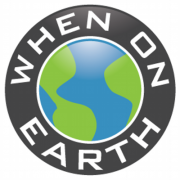 WOE Media
When On Earth Magazine is for people who love travel. We provide informative travel guides, tips, ideas and advice regarding places to see, things to do, what to taste, and much more for world travelers seeking their next dream vacation destination.